Saminda will debut the "SportsDynamic" Super EV Concept, the company first EV supercar and will debut for Tokyo Motor Show 2017
Saminda says that the SportDynamic Super EV Concept will be future for automotive supercar car, achieved by combining an electric powertrain and artificial intelligence technology in a aerodynamic body shape.
While the C2000R exists as the brand's halo sports car, Saminda has not had a supercar since the CZ6 that discontinued in 2012.
Rumours have been spreading around stated the SportsDynamic Super EV Concept might be the reason why Saminda and Maesima ended collaboration making their next halo car, saying that Saminda are focusing more on electric powertrain instead of hybrids.
Saminda will release a teaser photo on 15 Oct
AL Autos
The Redesigned AL Rursus
Coming to TMS @ the AL Autos Booth Soon
The upgraded AL Tetra
Coming to the TMS @ the AL Autos Booth Soon
The all new AL Cursus
Coming to the TMS @ the AL Autos Booth Soon
(moved it to one post

)
Try not to double post on other peoples threads

Bonham is proud to present the all-new Fleming
Continuing the long tradition of the front-engined, rear-wheel drive luxury British GT car, the new Fleming is the perfect car for the secret agent who wants to have a relaxing drive home after a day of work, with the speed and handling to run away from the mobsters, if required.
The Fleming is available with two engine options, a 3.0 turbocharged straight-six with 500 hp, lifted from the Chaucer Brooklands, and a naturally-aspirated 6.0 V12, with 644 hp, courtesy of Agnelli-Dumont. Both engines use a 7-speed dual clutch automatic to send power to the rear wheels only.
We can also confirm this car will be the basis of the next GTE and GT3 Bonhams.
Further details and a whole photo gallery can be found on the Bonham page here.
Welcome to the Maine Motors Tokyo stand!
We're proud to present two new models for the 2018 year as well as two classics we've brought with us! Let's get started with the preview of our stand…and our reveals!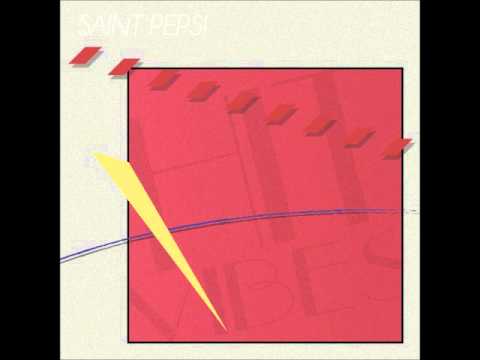 (The music that will play in the stand will be similar to this)
---
The new 2018 Imperator.
We said we would reveal it the 22nd but we have decided to reveal it before the press days instead.
The Imperator, our flagship luxury sedan. But from 2018 onwards, it will recover its early 70s heritage: a luxury muscle car. Front engined, and rear wheel driven, this car keeps the traditional formula, mated of course to a 5L V8, producing 406hp, or an optional 3.8L twin turbocharged V6, making 350hp. The V8 is mated to a dual clutch, 7 speed sequential transmission for optimal power delivery and sporty feel, as well as the convenience of an automatic mode. This will allow the car to go from 0 to 62mph in only 4.8 seconds.
But comfort is one of its strongest points. Finely clothed seats, with optional leather, a premium infotainment system, comfortably tuned suspension and advanced safety will make you feel right at home.
The car will start being sold in early 2018 for $45000.
---
Scorcher: our premium hatchback!
The new Scorcher will be offered with just as much comfort as always, with more tech, and in two trims! The 1.8 'Delirium' trim, developing 115hp from a 1.8L inline 4 naturally aspirated engine, allowing the car to get 40 MPG, and the 2.0 'Dream' trim, developing 135hp from a stroked variant displacing 2.0L, also naturally aspirated, getting 36 MPG. This car offers a mix of comfort, premiumness and fun driving.
The 1.8 Delirium will be offered with clothed seats and a touchscreen from $18000, and the 2.0 Dream, with leather seats and a complete infotainment system, from $22000.
---
Let's give our classics some love!
We brought a classic from 1984! Let's take a look at it.
A muscle pickup; the fusion of a fun muscle car and an utility vehicle. It was created to offer the best of both worlds. Powered by a 6.2L big block V8, with a single point injection system, it made a poor for the displacement 260hp. It was mated to either a 4 speed manual transmission or a 4 speed torque converter automatic. A comfortable leather bench seat can be found inside, as well as a nicely trimmed interior, giving it the Maine Motors premium touch.
It accelerates from 0 to 62 in 6.8 seconds, and tops out at 130mph. However, this car surprisingly corners considerably well if we keep in mind that the rear suspension is a solid axle attached to leaf springs: 0.95Gs (20m) and 0.93Gs (250m).
The Miller Automobile Company is proud to reveal to Tokyo, Japan, and the world, the new Miller J series hatchback!
The J series will be an affordable entry to the Miller lineup. It will feature either a 6 speed manual or a 9 speed automatic sending power to the front wheels with an AWD option available.
The first model up is for you lovers of the kei car category, the J-660. It features a 660cc turbocharged DOHC I3 making 63 HP and 60 lb-ft. of torque which is sent to the front wheels via the 6 speed manual only.
The next trim is the J-21 which will feature a 2.1L turbocharged SOHC I4 making 130 HP and 155 lb-ft. of torque. This trim will come with the 6 speed manual as standard with the 9 speed automatic as an option.
The J-34 will be the top of the line model. It will come with a 3.4L turbocharged DOHC I6 making 261 HP and 264 lb-ft. of torque. This trim will come with only the 9 speed automatic. AWD is available for this trim.
And of course we can't have a Miller model without an MS variant. The MS will feature a tuned version of the 3.4L I6 producing 375 HP and 359 lb-ft. of torque which is sent to all four wheels via the 6 speed manual. It goes from 0-100 kph (because we're in Tokyo) in 4.2 seconds and will top out at 287 kph.
The rear looks decidedly…
…basic…
Occam's razor

What's the point of having a kei-car engine in a car that's too big for that category?