Damn decent looking machine.
aside from the taillights being overly big for the era, looks very nice.
The ´46 JFM 1100

1.1 L, 35 hp
JFM 1300


1.3 L, 40 hp
JFM 1500


1.5 L, 50 hp
JFM 1500 DeLuxe

JFM 1500 DeLuxe Cabriolet

1.5 L, 50 hp
´48 JFM 1700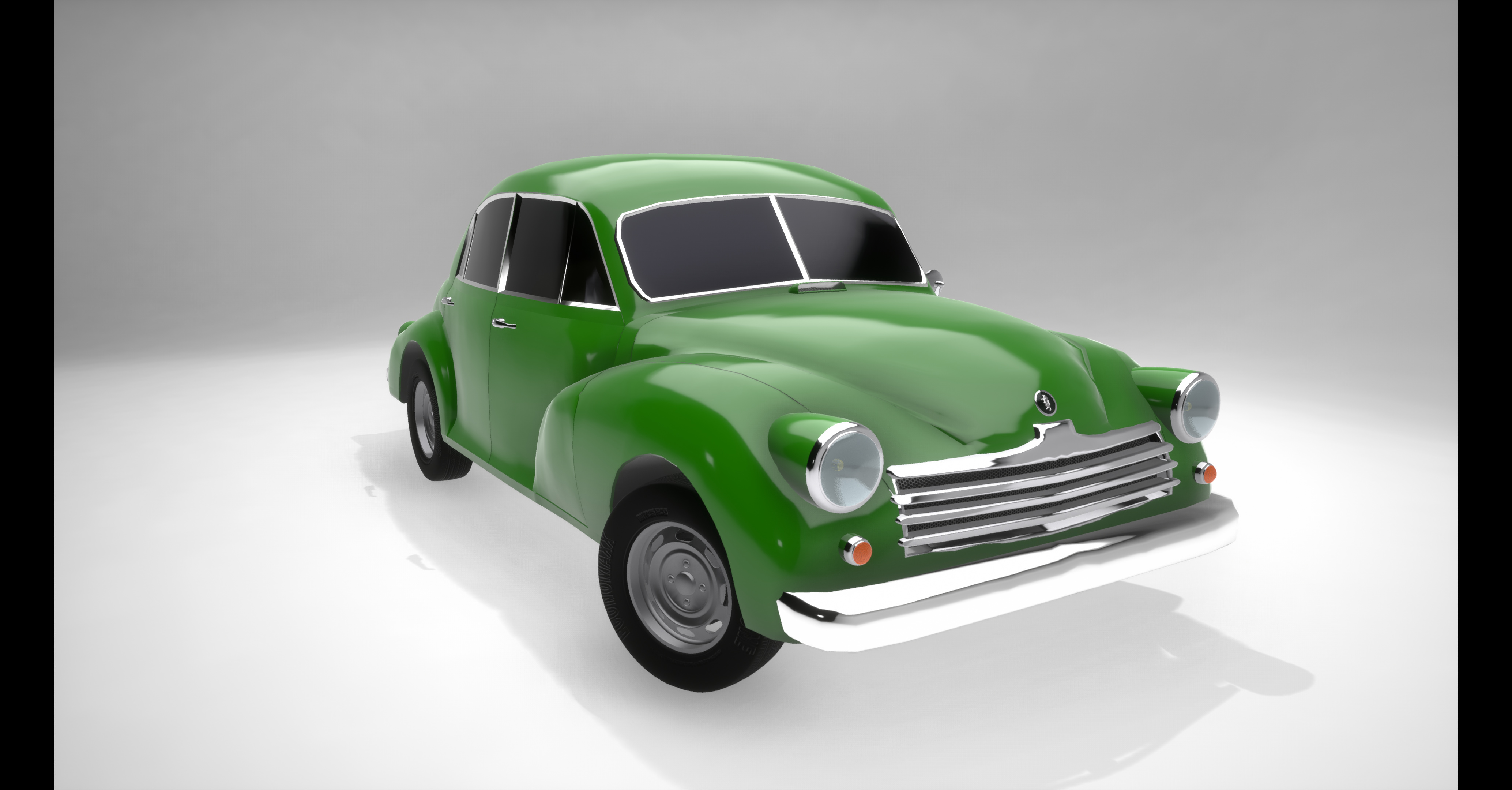 1.7 L, 55 hp
JFM 1900


1.9 L, 65 hp
JFM 2200


2.2 L, 6 Zyl Line, 70 hp
JFM 2600


2.6 L, 6 Zyl Line, 80 hp
Loving it. Not so sure about the paint choices always and the little assembly beneath the rear lights on the JFM 2600 and 2200, but it's shaping up really nicely so far. The 1500 especially, front looks simple but timeless.
Here are the ´55 Allea
Allea 1000, 1.0 L, 40 hp
Allea 1300, 1.3 L, 50 hp
Allea 1300 L
The ´57 JFM Mantea
V8, 4.6 L, 165 hp
V12, 5.3L, 205 hp
The ´65 JFM Mantea

5.3 L V12, 270 hp
JFM 2800 ´48
2.8L L6 90hp
Well damn, that's your best looking car to date. Fan-freaking-tastic.
I have never seen a 40s classic like this one - it's so gorgeous from every angle!
The '65 Mantea, meanwhile, reminds me of an Alfa meshed with an American muscle car - in a good way.
that's… almost perfect…

If this isn't how an early 50s coupe should look like, I don't know what is. At any rate, with a V8 under its hood, this thing definitely has the muscle to match its looks!
Galea Concept 2010 Biturbo V12
6.0L, 750hp, Vmax 300 km/h, 0-100 km/h 4sek
Oh I can think of ways to make an early 1950s Coupe work without resorting to comical amounts of chrome. Quite the opposite and my preferred approach.
I played a little with design:
Centea Concept ´57
1900 80hp
I'm not 100% on the circular rear lamps but the rest is proper