NOTICE (2021-09-23)
This thread has been deprecated in favour of a new company thread that will be launched some time after the release of LCV4.2. A formatting overhaul and a more fleshed-out lineup, in addition to the renaming of some models and companies, is planned. When the new thread is created, a link will be provided via a new post.

P.S. There were a few cars that I had planned to post on this thread that I never got around to, so they will unfortunately have to wait for the new thread. Hey, if Polyphony can get away with it, so can I. Regardless, I'd like to thank those who have followed me along for the ride so far and offered valuable feedback on my first attempt at worldbuilding.


Thanks,
The Stig Is A Spy

Mizuiro Motor Company
Established in early 2000, the Mizuiro Motor Company (水色自動車株式会社 Mizuiro Jidōsha Kabushikigaisha) is the result of a merger between two Japanese automakers.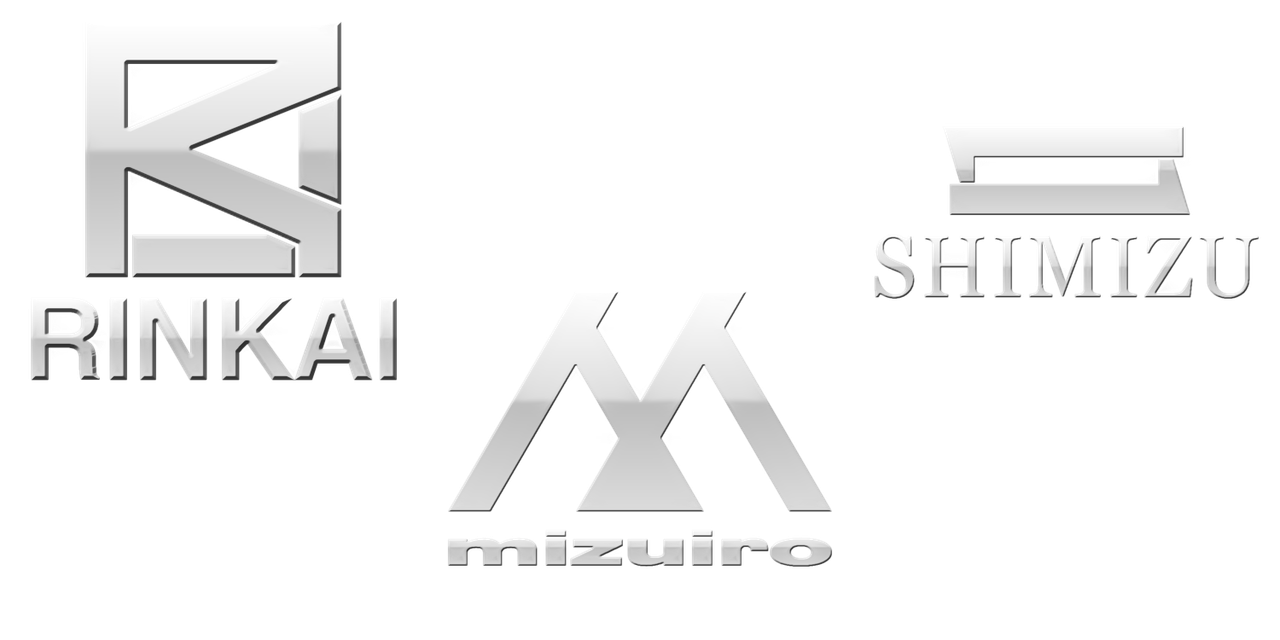 Rinkai Motor Company
Kouei Ishii (磯井興栄) was born on March 13, 1953 in Tsu, Mie Prefecture, Japan, and became enamoured with cars at a young age. However, it was only when his father, a mechanic, took him for a ride along the nearby winding highways that Ishii developed a fascination with speed and motorsports. With frequent visits to his father's garage, this fascination became a hobby, which in turn became a career when Ishii himself became a mechanic in 1969. He founded the Rinkai Motor Company (臨海自動車株式会社 Rinkai Jidōsha Kabushikigaisha) on January 28, 1974, aiming to bring the joy of driving to the masses with a car he had spent the prior year designing from scratch.

Shimizu Automotive
Originally Shimizu Motor Works, a manufacturer of handmade motorcycles founded in the 1930s, the company's business model was deemed unprofitable after the war and it subsequently began to mass-produce motorcycles. Over the following two decades, the company rebranded itself as Shimizu Heavy Industries (清水重工業株式会社 Shimizu Jūkōgyō Kabushikigaisha), and their manufacturing operations diversified to support a blossoming economy. Thus, it was only natural for them to enter the automotive industry as well. The Shimizu Automotive division's debut in 1967 came in the form of a luxury wagon, the Mont Blanc, that combined the company's newfound manufacturing aptitude with the attention to detail from their prewar days.

Vehicles
Shimizu Mont Blanc '67
Shimizu GP70 '68
Shimizu Gran Paradiso '71
Rinkai Every '74
Shimizu Matterhorn '78
Rinkai Kaizoe '83
Shimizu Lyskamm '87
Rinkai Tsuji '93
Rinkai Magari '96
Rinkai JIKO '99
Rinkai Fujisaki JIKO GT500 '99
Mizuiro Hikyaku '00
Mizuiro Hanabi '01
Mizuiro Hanabi WR '01
Mizuiro Tenet '04
Shimizu Cycle Eight-Four '06
Shimizu Cycle Eight-Four Racing-Modified '06
Mizuiro Hizoku '06
Mizuiro Hizoku TC '07
Mizuiro Kasui '09
Splash Mizuiro Kasui '09
Shimizu Mont Blanc '10
Shimizu Matterhorn '11
Mizuiro Karai '12
Mizuiro Inuwashi '13
Mizuiro Kaizoe '14
Mizuiro Hizoku '16
Mizuiro Tozansha '17
Mizuiro Aspect '19
Splash Rinkai Magari Time Attack '20