Recently got this on steam, and the game seems to have a few bugs and glitches with the UI.
1- some UI elements are missing and/or out of place, and weird rectangles appear at certain times in the engine creator, as shown in the pic. The "TEST" button usually found after finishing a car to see the results is also missing, making it impossible to finish cars.
2- The game froze when I clicked "markets" in the last tab, where the TEST button is.
An error message appeared, here is what it says:
Lua Error:
tolua++ dbcall failed!: [string "–client\functional\TrimDesignerWindowDemogra…"]:842: attempt to index local 'scores' (a nil value)
3- The informative video and audio when selecting a feature for the first time randomly glitch and cut out for no apparent reason.
4- The informative text about a certain feature (for example, valve timing) is missing.
Pics below: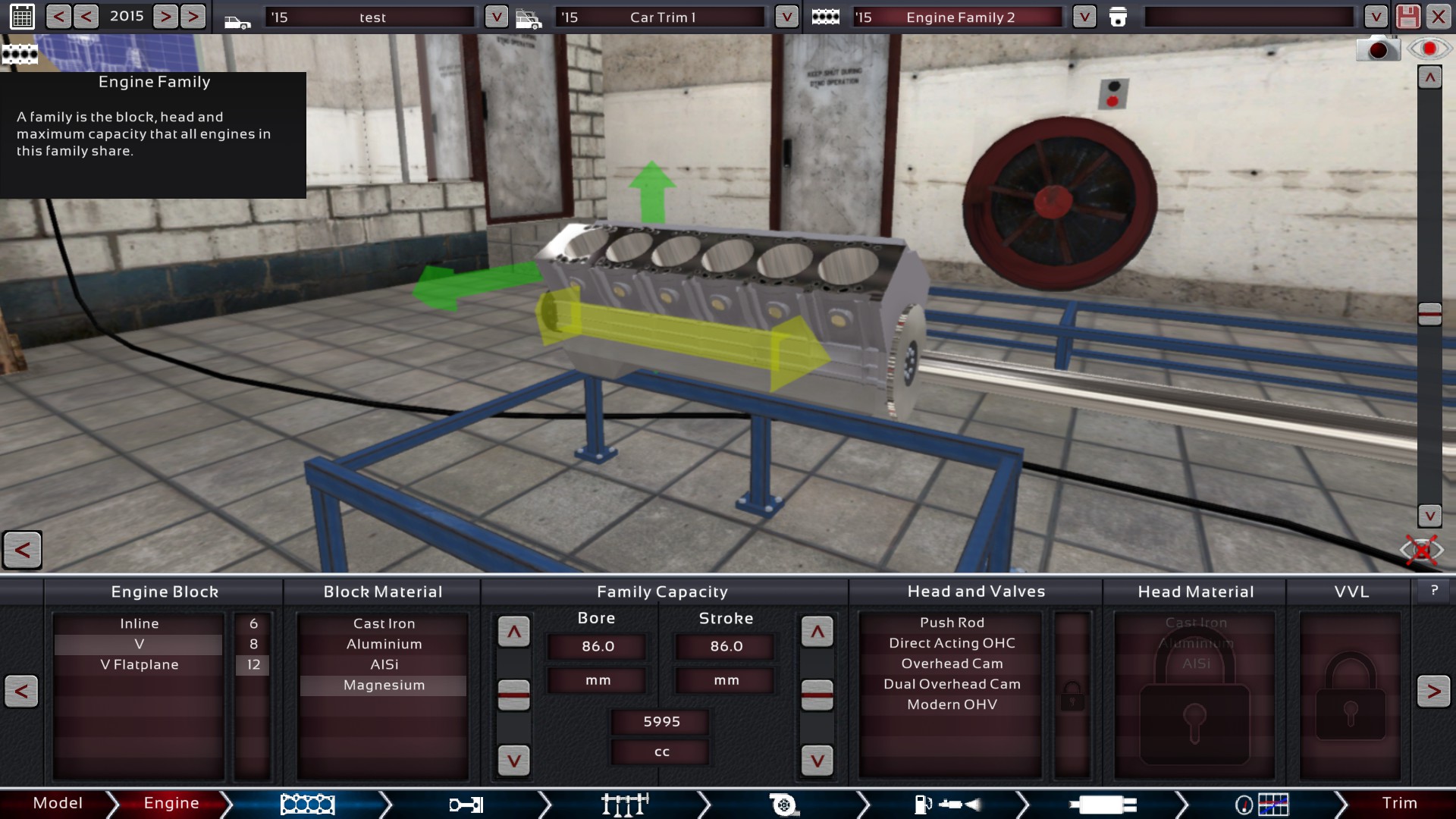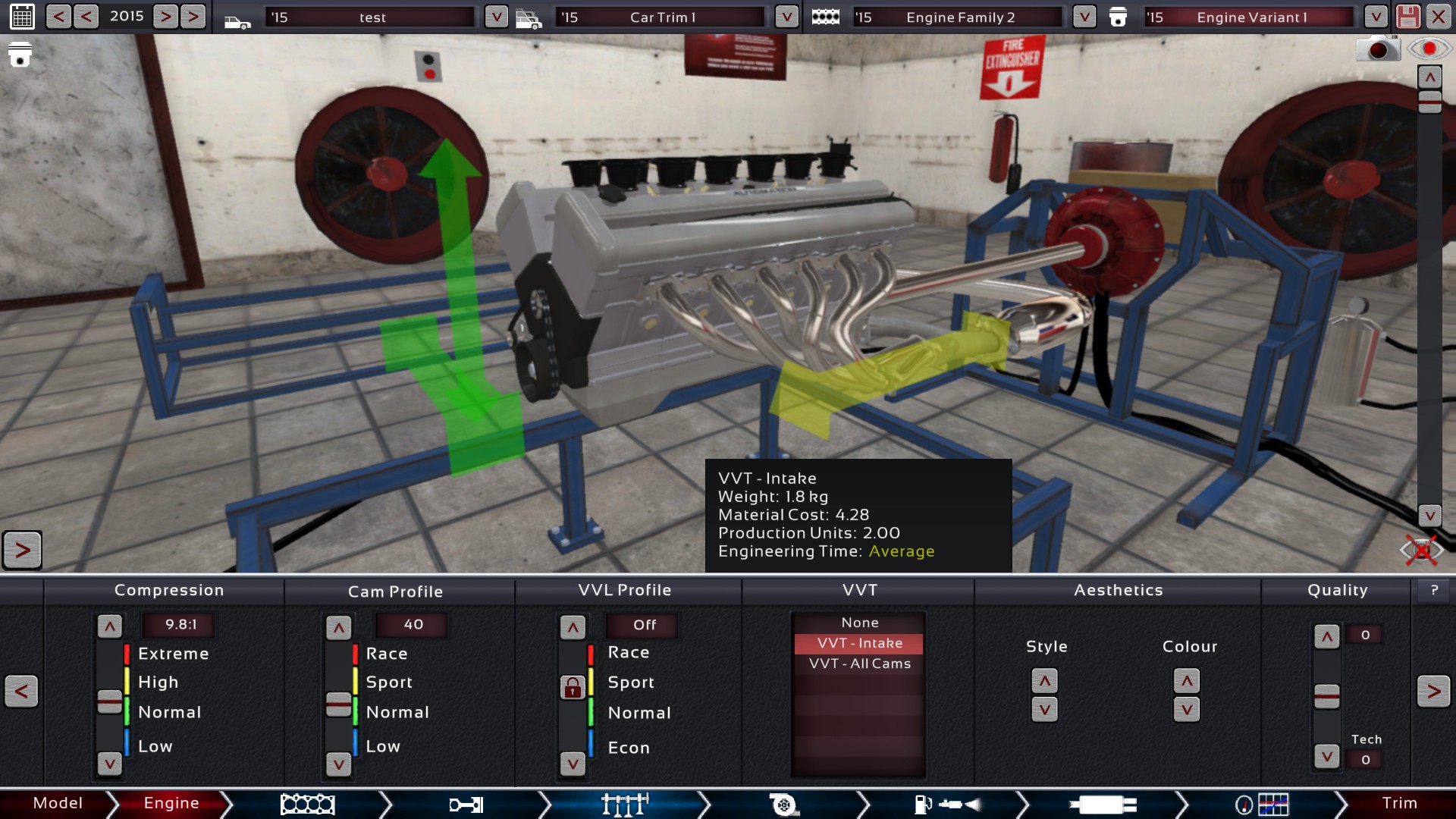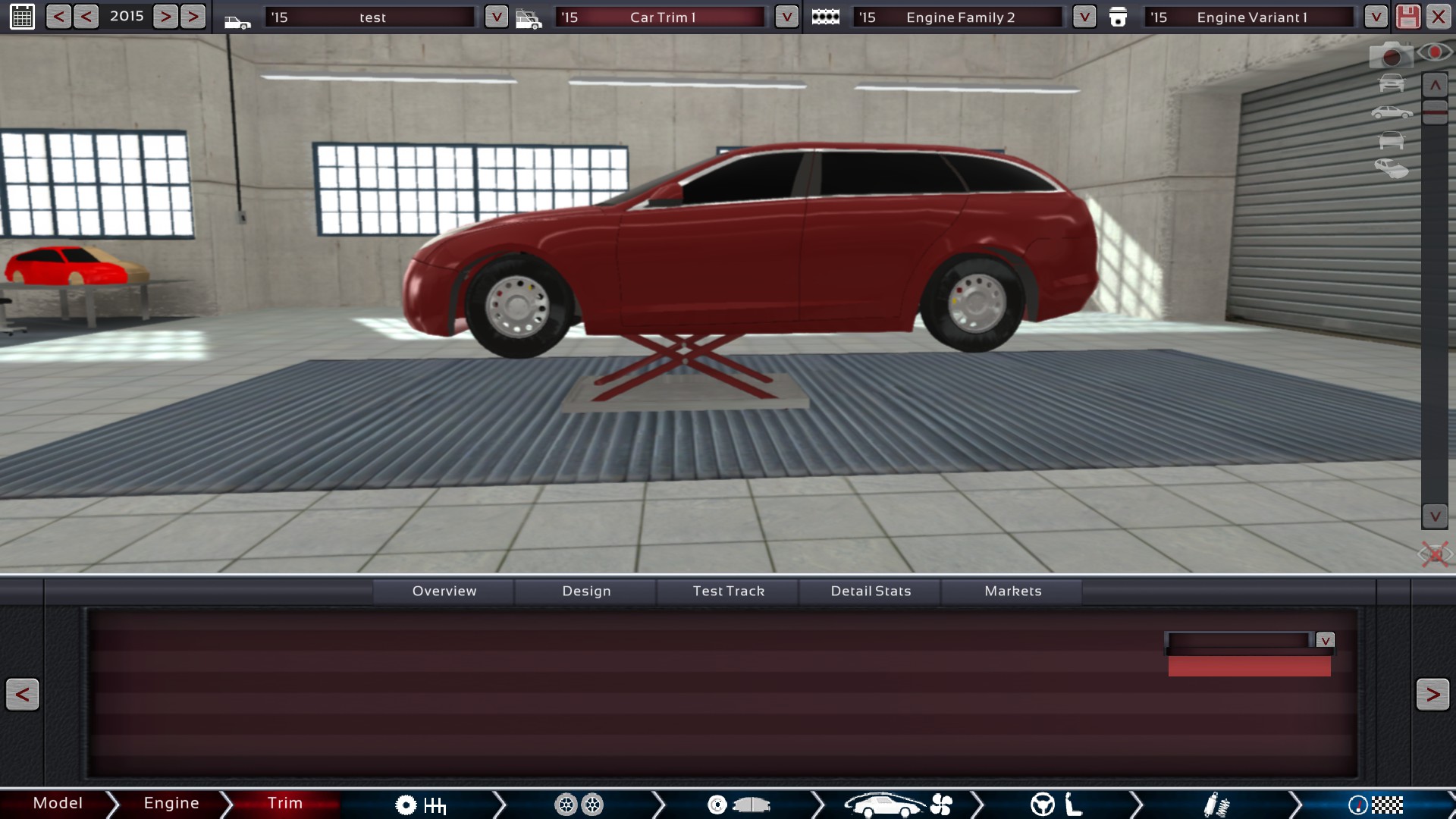 I have verified the integrity of the game cache and these bugs still appear. Is there any way to fix this?