ARM 13 - TO (GREEN) HELL AND BACK
Welcome to another round of Automation RestoMod! Where you have the chance to make an old relic of the past have a new purpose, through extensive engineering and fixturing!
---
Detailed introduction

"On August 20th, 1969, one of the most important feats in argentinian automotive history began, as three national-built IKA Torino with national teams competed on the 84hs of Nürborgring.
After those long but intense 84 hours had passed, only one of the three cars got to the finish line, albeit being the car with the highest lap count (334). Sadly, minor penalties earned during the race caused the reduction of laps, making a 4th place overall
What would be known as the 'argentinian mission' ended up with a sour taste. But 52 years later, I'm getting ready to challenge back the Nordschleife. Not for more than 300 laps, no. This time is just for one lap, one to beat them all, the fastest possible."

These words were written by Paula Montalva, a proffesional pilot, descendant of one of the racing drivers that participated on this historic feat.
Since she was a little kid she always listened to her grandfather's stories about that amazing race, and dreamed of one day having the chance to do the same.
Now in his mid 20's, she has solidified her national racing career and earned a lot of experience, but her dream of lapping the Green Hell is still as alive as ever.
She's planning to take a highly modified Torino to the Nürburgring to honour her family's legacy, but also to promote her racing career abroad, so she wants to perform as good as possible around the famous Green Hell
Since nowadays it's very difficult to find anything about that car at a reasonable price, her grandfather decided to lend his 1973 Torino GS 200 as the donor car. This is the car that will be available for you to customize and improve
In short, the client is looking to build a retro-styled modern track-day car with an old one as a basis
---
You will be provided with a 1973 IKA Torino GS 200, a 2-door touring sedan built only in Argentina. This particular trim was the first nationally built car was able to reach 200 km/h. The car is powered by a hefty 3.7L I6 making 205HP and around 300Nm of torque. Nowadays it won't be much for a performance car, but it can provide a good basis for some interesting builds.
Gallery



IKA_-_Torino_GS_200.car (81.2 KB)
---
For this Chapter, you may not change the body type.
It is NOT recommended to change any morphs (meaning it's acceptable if it has a purpose), except wheel arches. You are allowed body moldings and 2D/3D fixtures to alter body shape (more info on judging criteria).
Do NOT change chassis type, chassis material or chassis quality.
You may change panel material (extra $2000), engine placement ($2000) and suspension type ($1000 *per axle), but it does affect Authenticity (more info on judging criteria).
You may swap the engine out (extra $2000), but with a sizeable penalty on Authenticity (more info on judging criteria)
You may change the engine head only with an authenticity penalty (no extra cost)
You may turbocharge the original 3.7L engine. It comes with a smaller Authenticity penalty than swapping out the engine.
Do NOT have more than one wing fixture. Lip and spoilers are somewhat unrestricted (ooc: Don't push it). Must be visible and on body. No hidden aero.
Do make sure to use unleaded fuel, 98 RON or lower.
For the exterior design, the pricing modification set is the following:
- Minor add-ons like plastic wheel arches, different/removed bumpers and small vents: $0 extra
- Moderate changes like morphs and hood/door change of shape: $3000 extra
- Significant changes like all-around aero kits and roof removal/roofline modification: $7000 extra
For the interior design, I've provided a basic interior. You can work around it or you can throw it all away, it's purely an aesthetic choice.
Do NOT exceed 135 ET for the engine.
Do NOT exceed 135 ET for the car.
Do NOT exceed a final cost of $40,000 (Approximate Cost shown in Detail Stats).
Do NOT have worse than 18.0 l/100km fuel economy
Do have ESC installed.
Do have at least two seats (in the front row).
Do have noise levels below or equal to 50.
Do have a 3-way catalytic converter.
Do make sure to forward the year on everything to 2020.
And again, please please please make sure everything is cloned properly, and cloned or new engine swapped in (see above).
You will be allowed to ask up to 5 questions to the client (both PM or Discord are available). You can include a render screenshot ONLY ONCE (mainly to check if the exterior design checks with a specific price tag)
You can also resubmit ONLY ONCE at the cost of those 5 questions (i.e. you cannot resubmit if you asked 1 or more questions, and won't be answered any questions if you resubmit your entry)
---



Lap time: The main priority of this journey is to get around the Nurbürgring in the shortest amount of time possible. If this implies breaking any records, it will improve even more the selection of the car. For this a Nordschliefe circuit will be provided for simulation. The Time lap will be balanced with the other 3-star requirements
Sportiness: The car's on-track behavior should be as good as possible for her to accomplish this task
Reliability: This won't be a one hit wonder. It needs to be able to do multiple laps without having to stop for some major maintenance


Drivability: Since the car is going to be used to get around Germany, it will also need to be somewhat easy to drive, and not make Paula suffer the trip to the circuit

Aesthetics: The car needs to be somewhat recognizable over the aero improvements and overall styling that you may consider for the car. Things like front and rear light placement, and front grill overall shape, should stay mostly the same. Also a good retro styled paintjob and livery would make a good addition for the overall appearance of the car. Modification of original fixtures from the car won't be judged, while all fixtures added by you would be considered as a proper modification of the car and therefore be judged

Authenticity: It is recommended to use the original engine, (it improves the magnitude of the feat by racing what's essentially the same car). However you're free to swap it if the engine replacement and/or engine placement is worth it (i.e. it's performance is way superior). Same goes with suspension and panels, but they carry way less authenticity importance.

Service Costs: Paula knows that a race car is not cheap, but she wants to preserve the car in running condition after coming back from Germany, so it'd be preferred to be at least cheap to maintain
Other stats: Use common sense, and don't make it worse than the original! They all can be used as tiebreakers, and some might tie in more to the brief than others and be desirable. Pay attention.
Same car and livery Inspirations

The original cars that raced in 1969:

Styling inspirations

From subtle to radical

Optionally download this track:
Nordschleife.zip (1.7 MB)
(Note: I will test performance on it)
---
Import the car into Automation.
Clone both the CAR MODEL and ENGINE FAMILY.
Open the car model, and swap the engine to the cloned one if you plan to use the original Torino engine. Otherwise start new engine project for the car.
Forward year on both car model and engine family to 2020.
Set the names according to this standard:
Engine Family: ARM13 – [forum name]
Engine Variant: [engine name]
Car Model: ARM13 – [forum name]
Car Trim: [car name]
Start modding.
When finished, export car and PM your cloned and modded .car file back to me.
Sit back and wait for results.
If you have trouble with cloning or don't know how to do it, please watch this tutorial video. It will save me headaches when importing your car, and will save you getting binned: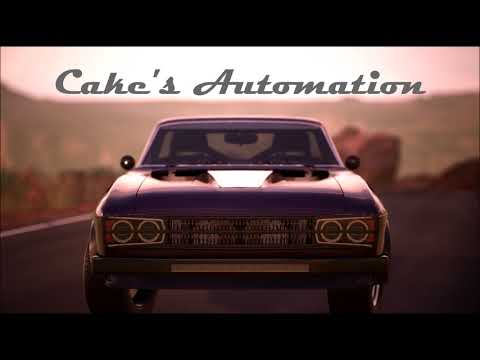 RULES AND DEADLINE HAVE BEEN SET