ARM 6 –ALPINE RALLY DREAMING
---
GENERAL ARM RULES
Automation RestoMod (ARM) is a challenge series focused on taking older, preferably real cars and restomodding them. The criteria for modding are provided by each host, and vary Chapter to Chapter. For a more in-depth description of the ARM vision and to get a feeling for the flavour the series so far, please read through the previous Chapters. Welcome to Chapter six.
---
THE CAR FOR THIS CHAPTER
For this round you are provided with a 1971 Alpine A110 1600 VB. The A110 was first introduced in 1961, but achieved most of its fame in the early 1970s as a successful rally car. After winning several rallies in France in the late 1960s with the cast-iron R8 Gordini Cléon-Fonte engines, the 1600 models were fitted with the aluminium-block Cléon-Alu from the Renault 16 TS in 1969. The engine was upgraded in 1971 with two twin-venturi Weber 45 carburetors, and TS engine had a power output of 125 hp (93 kW) DIN at 6,000 rpm. This allowed the production 1600S to attain a top speed of 210 km/h (130 mph). The car achieved international fame during the 1970–1972 seasons competing in the newly created International Championship for Manufacturers, winning several events around Europe, earning a reputation as one of the strongest rally cars of its time. Notable performances included a victory in the 1971 Monte Carlo Rally with Swedish driver Ove Andersson. See more here: Alpine A110 - Wikipedia
---
THE CLIENT
Ciel DeRose is your average Parisian construction labourer. He doesn't love his job, but it pays the bills. He doesn't have much money, but he does make sure that he saves for his true passions: old cars. As a true Frenchman, he loves his city, his country, and loves his heritage. It is therefore no surprise that he loves French cars. He would love to own several iconic French cars from years gone by, but he has never been able to afford one.
It has taken him years to save his money - all the passed up coffees along the Seine, all the croissants not eaten on the Champs-Élysées, and all the failed dates because he insisted on going Dutch… But now he has finally scraped together enough money to buy and clean up his most desired car: an Alpine A110. After scouring the used car pages for months, he finally found one that he can afford. It is a 1971 1600 VB. One of the first with the new aluminium engine. It is a performance trim too! He could hardly believe his luck. The car is actually in good shape, so it cost him a pretty penny…
This leaves him with not a lot of money to modify the car for his ultimate goal. But he is sure that it is enough to modernize it. Once the car is complete, he will finally achieve his lifetime dream of participating in the prestigious RestoRally Series held across Europe. Maybe he can even win some prizes… but he needs to find the best way to restore and modernize his new A110. He turns to the internet again and searches for the best RestoMod firms out there.
---
HOW THIS WORKS
Download this .car file:
ARM6_-_[yournamehere]_-_CLONE_THE_MODEL.car
(42.6 KB)
Import the car into Automation.
Clone both the CAR MODEL and ENGINE FAMILY.
Open the car model, and swap the engine to the cloned one if you plan to use the original Tuned R16 TS Cléon-Aluengine. Otherwise start new engine project for the car.
Forward year on both car model and engine family to 2020.
Set the names according to this standard:


Engine Family: ARM6 – [forum name]
Engine Variant: [engine name]
Car Model: ARM6 – [forum name]
Car Trim: [car name]


Start modding.
When finished, export car and PM your cloned and modded .car file back to me.
Sit back and wait for results.
If you have trouble with cloning or don't know how to do it, please watch this tutorial video. It will save me headaches when importing your car, and will save you getting binned: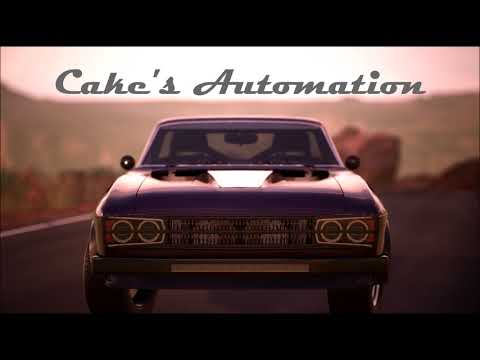 ---
RULES
For this Chapter, you may not change the body type.
Do NOT change any morphs, except wheel arches. You are allowed body moldings and 2D/3D fixtures to alter body shape.
Do NOT change panel material, chassis type, chassis material, engine placement or chassis quality.
You may change suspension type without penalty.
You may bore the current engine (original Tuned R16 TS Cléon-Aluengine) up to 1606 cc for a cost of $3000 (add this number to the total cost of the car). No authenticity penalty here, just the $ cost.
You may completely swap the engine out, but with a penalty as numbers matching is important for Authenticity. Some swaps are more advantageous than others. Swapping to sister engine (e.g. R17 TS Cléon-Alu or R16 TX Cléon-Alu) is still fairly authentic, but a V6, V8, or boxer are quite far from it. Either case you lose the number matching, but it might very well be worth it. This kinds of swap also incurs a $3000 cost to be added to your total.
You may turbocharge the original engine and may install fuel injection. Both come with a smaller Authenticity penalty than swapping out the engine, and keeps the number matching.
Do NOT exceed 120 ET for the engine.
Do NOT exceed 100 ET for the car.
Do NOT exceed a final cost of $35,000 (Approximate Cost shown in Detail Stats). Make sure to factor in the engine swap costs, if any.
Do NOT have worse than 6.5 l/100km fuel economy
Do NOT have any aero fixtures on the car.
Do make sure to use unleaded fuel, 98 RON or lower.
Do have ABS installed.
Do have safety 35.0 or more.
Do have comfort 10.0 or more.
Do make sure the car weighs 1000.0 kg or less.
Do have two full seats.
Do have a 3-way catalytic converter.
Do submit the car with sports compound tires (any size).
Do submit (in the DM along with the car file) off-road tire sizes; the off-road tire has to have the same tire diameter as the sports compound tire, but can have a different rim diameter and tire width. The cars will be tested with off-road tires so you might want to tune the car with those in mind as well. Also the brakes will not be adjusted, so make sure that they fit in both rims if you go with different rim diameters.
Do make sure to forward the year on everything to 2020.
And again, please please please make sure everything is cloned properly, and cloned or new engine swapped in (see above).
Failing any of these requirements will lead to an instabin. Please double-check your work before submission!
---
JUDGING CRITERIA
AESTHETICS & UNIQUENESS: The car will be run in the European RestoRally Series. This even is not just about speed. It is also about looks! It is a RetroRally Series after all, so while there is a bit of serious racing too, it really is just a giant car show and exhibition. There are not just prizes to be won for speed, but also for "best in show" appearance. In other words, the cars that enter these races will be judged for their aesthetics and uniqueness. This can be achieved both with a nice body kit, and also with a beautiful race livery. Ciel will certainly choose a car that looks great and will steal the show. An interior is not required this time around, and will not be part of judging. I do like eye-candy, so if you want to go through the pain, I will welcome such efforts.
AUTHENTICITY: Remaining authentic to the original car components can bring a sizable bonus. It is not only good for Ciel, but it also brings bonus points at the RestoRally.
LAP TIMES: The RestoRally Series takes place on 11 circuits, 5 dirt and 6 paved. For details, see below.
SPORTINESS: It goes without saying, but this is a sport car - Ciel wants it to go fast and feel like it's a race car. The sportier, the faster he'll be able to go on the pavement. (will be judged with sports-compounds mounted)
OFFROAD: There are also some dirt stages on the calendar. Ciel does not want to fall behind in the dirt either, so make sure your car can handle it (and don't forget to tune for off-road tires!). (will be judged with the off-road tires mounted)
DRIVABILITY: Ciel is not a race driver, so his driving success will depend on how forgiving the car is. This will have a small effect for both paved and dirt races. (the value will be averaged between the sports comound and off-road tire set-ups)
MAINTENANCE COSTS: Ciel is not rich and cannot affort costly maintenance. The cheaper, the better. (will be judged with the sports compounds mounted)
UPFRONT COST &RELIABILITY: The cheaper the car, the more money Ciel can spend on potential repairs. He is going racing after all, and if something goes wrong on the track, he might be out of the Series if he doesn't have money left to repair the car.
PRESTIGE: Prestige is not hugely important for this build, but the more prestige, the more creds Ciel will get at the car shows/races.
SAFETY: Safety does have a hard cut-off in the rules, but the safer the better.
OTHER STATS: Use common sense, and don't make it worse than the original! They all can be used as tiebreakers, and some might tie in more to the brief than others and be desirable. Pay attention.
---
Note on the RestoRally Series. This will be a fictional race series that Ciel enters with his car. There are two judging criteria for the series: Aesthetics/Uniqueness and Lap Times. There are five dirt stages (I'll use Der Bayer's 1950 WSC Track Pack to simulate the longer dirt/rally races) and six paved road stages (I'll use Der Bayer's Automation World Track Pack and the ATT to simulate these).
The paved stages will be ran with sports compound tires on the cars as submitted. The lap times will be adjusted based on the car's sportiness score (with the sports compound tires mounted). The sportier the car, the more favourably your track times will be adjusted. Higher drivability will also benefit track times.
The dirt races will be ran with off-road tires that have the size specification provided by you (otherwise I'll just do a straight swap). No other changes will be made to the cars, so make sure your car is set up to be able to handle both tire compounds/sizes well. The lap times will be adjusted based on the car's off-road score (with the off-road tires mounted). The higher the score, the more the time will be adjusted in your favour. Higher drivability will also benefit track times.
If this is clear as mud, here is an example with fictional numbers: let's say on paper with the auto-stig the car does a 2:20 at the ATT, and the car has 50 sportiness and 70 drivability, then the final time might be a 2:30 for Ciel. But if the car goes 2:15 with the auto-stig, has same 50 sportiness, but only 30 drivabiliy, then the final time for Ciel might only be 2:32 (he is not a great driver, so a poorly handling car will be slower in his hands). These numbers are pulled out of my ass, but you get the idea - it's not just about raw lap times. So you do not need to fine-tune the car necessarily to squeeze the last little bit of time out of it on each track. Your time is probably better spent improving stats, but with half an eye on the track times too so they are not completely trash.
If you want to practice set-ups, here are the track packs:
Automation World Track Pack
1950s WSC Track Pack
---
Some inspiration to get your creative juices going

To be fair, there aren't too many very unique body kitted A110's out there… so it'll be up to you to come up with something unique and flashy! Time to get those livery ideas flowing








---
Rules will be open for debate until 23:59 (11:59 PM) EST April 23rd.
Submission deadline is 23:59 (11:59 PM) EST May 8th.