ARM Chapter 3: Scouting for the Perfect Restomod
GENERAL ARM RULES
Automation RestoMod is a challenge made by @cake_ape . The aim of the challenge is to take a real-ish car, and modify it to make it more modern and unique. This is the third challenge of the series, and will have some scoring tweaks to incentivise unconventional builds. In addition, this challenge will have all 7 Scout bodystyles to choose from in creating a submission. This challenge will open for entries on February 19th, and will stay open until 11:59 PM PST on March 3rd. Please make any suggestions for rule tweaks before entries open.
PREVIOUS ROUNDS
The first round (along with more of a rule explanation) can be found here.
The second round can be found here.
The Car

THE CAR

The International Harvester Scout is a bit of an oddball in the automotive world, a capable SUV built by a company known for their farm equipment. It came out in 1961 and was built all the way until 1980 in various iterations, starting with the Scout 80 and ending with the Scout II. The manufacturer wasn't expecting them to be a runaway hit, but people bought them by the truckload due to their simple and sturdy nature and their abilities offroad. This particular model being restored is a 1965 Scout 80 4x2 with a 3-speed manual and a straight-4 made by taking International Harvester's 304 V8 used in their farm equipment and trucks and cutting it in half. This particular model features 92hp, not a lot but the torque figures make up for it significantly. Unfortunately, the Scout has serious corrosion issues… which is why not many have survived into the 21st century. For more information on the various trims and updates if anyone is curious, the Wikipedia page has a lot of information on them:
International Harvester Scout - Wikipedia
The Client

THE CLIENT
Our client for today is Brent Stiles, a 63-year old who lives in Colorado Springs. Here is what he has to say:

"I owned a ranch for 35 years, and finally got out of the business last year. On the property, we had a small fleet of about 10 International Harvester Scouts, all bought used around the year 1980, mostly older models to save money. We had been maintaining them well and spraying rust protection on them every winter, so despite their tendency to rust like crazy they survived well and provided us with a lot of good service. When I finally sold the ranch, I decided to take a selection of the best-preserved ones with me (which, granted, were looking a little rough by this point) to try and do something with them because I had become quite attached to them. I have been interested in starting to try offroading and overlanding for quite some time by now, and so I thought they would make great vehicles for that now I am retired. However upon starting to disassemble them in my garage and install some parts, I realized that despite their fairly clean exterior shell they were hiding some serious rust. I also realized I didn't feel like spending my newfound retirement just wrenching on my cars. The cars were also not comfortable at all, the heater barely worked and the stereo was particularly atrocious by modern standards, and upon driving one on the streets for a little bit after most of them sitting disassembled in a garage for a year I realized the engine barely got the car up to highway speeds safely and the clutch was straining my leg. On a ranch, none of those things are horribly important, but I am getting older and can't deal with that nearly as well as I used to. Even though these vehicles would be spending most of their time off the beaten path, they need to be able to handle the streets in order to reach the trails and might occasionally be used for other purposes. None of these things would be realistic for me to fix myself, and that is when I thought, 'You know… restomodding these might be a good way to fix them… it would get me the creature comforts of a modern car with a unique look and I wouldn't have deal with rustproofing before driving in the winter, which is quite time consuming.' However, I wasn't sure which bodystyle to go with, and I don't have enough money to restore all seven. In your proposal, feel free to use any of them that you want, although some might be more sensible choices for Colorado than others."
How this works:
Download the .car file.
Import the car into Automation.
Clone both the car model and the engine family, and set the year on everything to 2020
(if you don't know how, here is an incredibly useful video by @cake_ape on how to properly set up the car and set the date, no excuses this time!)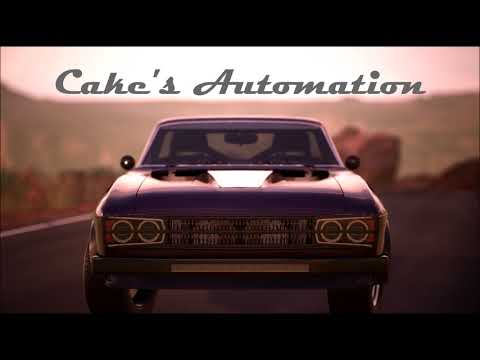 Put your name and the car's name in the appropriate slots (ARM3-username for model, car name for the trim, ARM3-username for engine model, engine name for engine trim)
Save the .car file and send it to me as a PM when you are done.
Changes to make, and changes to avoid:
Do NOT change any morphs except the wheel wells, but you are allowed body moldings.
Do NOT change the chassis type or material beyond galvanized steel, which is allowed and will only cause a minor authenticity ding because it coats existing panels. Also, because @Admiral_Obvious wanted me to clarify, you are in fact allowed to change the suspension, it is not considered part of the chassis.
Do NOT change the engine orientation.
Do NOT use more than 115 Engineering Time on the chassis.
Do NOT use more than 130 Engineering Time on the engine.
Do NOT submit a car costing more than 45 thousand dollars- Brent doesn't have infinite funds!
Do NOT submit a car with an Environmental Resistance below 40.
DO change the engine so it uses 85 or 91 RON fuel (unleaded).
DO make sure your fuel efficiency is 14.7 L/100km or better (16MPG)
DO make sure to include at least 2 seats per row
DO make sure to forward the year on everything to 2020
Failing any of these requirements will lead to an instabin.
OTHER REQUIREMENTS
The proposal needs to adhere to modern emissions standards. A score of less than 150 on engine (not trim) emissions would be desirable, and the car should have a catalytic converter plus at least one baffled or reverse flow muffler. Brent also has preferences on how the build should turn out and will judge accordingly, based on the information he gave plus the requirements listed.
THE JUDGING
All entries will be judged upon several objective, in-game criteria as well as several subjective ones.
Objective Criteria

The objective criteria are:

Offroad score. Brent wants to take this restomod on trails, and it should be able to conquer those trails with ease.
Comfort. Brent is spending a decent amount of money on this car, so he wants to enjoy being in it. However, he also wouldn't mind something more utilitarian and easy to wash out, which could be considered another form of luxury with such a vehicle.
Environmental Resistance. This car is a Colorado car, and Brent's days of spending hours rustproofing a car each winter are behind him.
Reliability. The car shouldn't be breaking down in the middle of the Coloradan mountains.
Prestige. These cars aren't cheap, and Joseph wants something he can show off a bit.
Drivability. The car should not be a pain to drive.
Safety, Fuel Efficiency, these are tie-breakers more than anything.
Subjective Criteria

The subjective criteria are:

Aesthetics. Does the car look pretty, or at least prettier than the originals? The stock versions are somewhat bland, so feel free to improve as you'd like. The car does not currently include a proper interior - including something there is a very important way to improve your score.
Authenticity. Does the car feel like a IH Scout? This can come from a variety of factors, from keeping the existing engine to keeping the original lines. Considering the original engine isn't powerful or prestigious, a swap might be smart here. Not all swaps are equal, of course - a Big Block V8 will be viewed more generously than an Ecoboost i3. Panel swaps also play a role- the original panels mean a lot to authenticity. Galvanized steel and treated steel are only a small hit to authenticity since it coats existing panels- but any other panel choices will be a much larger hit to authenticity.
Uniqueness. What's the point in restomodding a car if it's going to look the same as everyone else's car? Going with a crazy Mad Max-style restomod might not win you points for authenticity, but it will win a lot of points for being unique. Let your imagination run wild here, if you dare!
FINAL WORDS AND SUBMISSION
In case you missed this:
Engine Family Name: ARM3 – [forum name]
Engine Variant Name: [engine name]
Car Model Name: ARM3 – [forum name]
Car Trim Name: [car name]
This video is seriously important considering half the field last round didn't clone properly, so here it is again: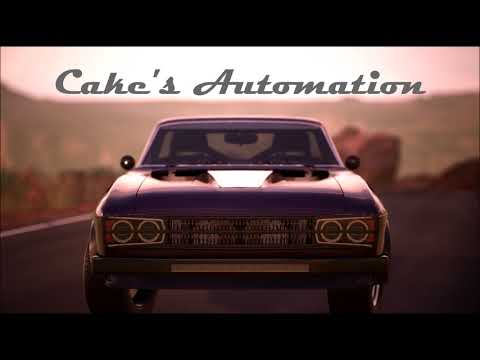 CAR FILE:
ARM3-Forum_Name_-Restomod_Company_and_Model_Name_-_MAKE_SURE_TO_CLONE_THE_MODEL_AND_TRIM.car (32.0 KB)
Note: To switch from the default hardtop to a different bodystyle, instead of having a separate car file linked for each you can just switch it in the "Trim Body Selection" menu
REMINDER: ENTRIES DUE BY THE 3RD OF MARCH.