WELCOME TO THE BOY RACING SERIES (BRS) CHALLENGE:
This is the third chapter (hopefully of many) of a scored car tuning competition in the same vein as the ARM (Automation RestoMod) competition. The primary goal of the challenge is to take (close) replicas of tuners from around the world and make track/drag ready cars with modified engines and body kits (think Rocketbunny, F&F, NFS, and the rest of 2010s tuner culture). This round, I'll be supplying you with a replica 2012 Toyota GT86 RC (4U-GSE, 6 speed manual, VVT). The year of the car is allowed to be set between 2012 and 2020. 2010s tuning tech is fully allowed and encouraged. The body style, chassis, and engine cannot be swapped out for different options, but everything else can be changed to entrant's spec. Entries will be scored on several factors which will be outlined further down the page, and aesthetic scoring will be done via community vote. Entries open on 4/19/2021 @ 11:59AM CST, and close 5/3/2021 @11:59PM CST
.car file uses MDHL V3, but is otherwise vanilla. Download all of the MDHL packs from @Borisu 's workshop page and once you've done that you should be able to participate.
Car File: BRS3_-(Your_Name_Here)-_Toyota_GT86_RC_Tuned.car (47.5 KB)
(Only 44 fixtures!)
Download the .car file.
Import the car into Automation.
Clone car model and engine family, set desired year
Extremely useful video by @cake_ape documenting this process: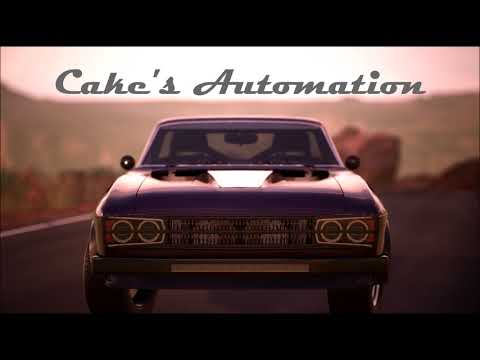 Engine Family Name: BRS3 – [forum name]
Engine Variant Name: [engine name]
Car Model Name: BRS3 – [forum name]
Car Trim Name: [car name]
All mods are allowed (including Borisu's weights), Running public branch, Submit via Forum DM or Discord DM (@Kyorg#5597)
GENERAL RULES

Cost Limit = $100k - this is only in place to avoid quality cheesing, and is 4x the original value of the car. If it's getting up there, you can pretty much guarantee you lost the cost segment, and I'm trying to rebalance this event so that matters more.

No Maximum quality, Minimum -7 quality

Suspension Type, Drivetrain specs, Wheels, Brakes, Aerodynamics, Interior and Suspension Tuning are all allowed to be changed to entrant's spec. Adding a turbo to the engine is welcomed and encouraged.

Six wing/lip maximum

Year is between 2012 and 2020 – bodykit styling should generally follow chosen year.

PARTIAL CARBON/ALUMINUM ALLOWED – NO FULL CARBON, FIBRE GLASS, OR ALUMINUM, NO CHASSIS CHANGES

BORE, STROKE AND ENGINE FAMILY MATERIALS CANNOT BE CHANGED, VALVE COUNT AND VVL CANNOT BE ADDED. TUNED 4U-GSE ENGINE REQUIRED

COMFORT MUST BE >1

MAXIMUM ENGINE STRESS OF 10%

NO INVISIBLE OR HIDDEN WINGS

NO CABIN MORPHING, NO TOP OF TRUNK MORPHING, everything else is on the table for morphing. Try to keep it looking like it was derived from the original car.
===================================================================================
DESIGN PRIORITIES

COST: The maximum cost is 100k. There's no maximum quality setting for your builds, but keeping your cost lower is better. Push as much performance as you can on as little money as you can muster, and you'll get big points in this category. The original car costs $23,800; the closer you are to that original number the better.

AESTHETICS: Aesthetic score is decided by community vote. Make a good-looking body kit or livery (or both!) and win up to a 40% boost to overall score (1st place in the community survey) Even if you aren't the best at tuning, if you make the best-looking car you still have a good shot at winning the challenge; making a good-looking kit will earn you big points across the board. Give your car some personality- I want to see a ton of variety in the entries here- some rocketbunny kits, some hololive anime girl stuff, throw it all in there. Lemme see what you can do.

TRACK TIME IMPROVEMENT: The stock GT86 currently runs the automation test track (in automation) in 2:32:44. Destroy that track time- the faster the AI rounds the track the better. If you can beat your fellow tuners on the track, you'll get big points in this category.

QUARTER MILE TIME IMPROVEMENT: The stock GT86 runs the quarter mile in 15.19s – while this challenge is primarily aiming to build track cars, winning drag races on the weekends will win you big points in this category. Get that number down.

HORSEPOWER: The stock 4U-GSE makes 197.0 bhp. Frankly, this is pathetic for what the car looks like- so please increase this number heavily. Having the most horsepower may not always be practical, but its definitely something you can brag about and as such getting big horsepower out of the 4U-GSE will get you big points in this category.

SPORTINESS IMPROVEMENT: The stock score of 33.9 is fairly decent- after all, the 86 is a sports car at heart- but we're building a track car here, so get that number up. You'll get points for having a good sportiness score.

WEIGHT SAVINGS: The stock GT86 weighs in at 2867lbs – getting this number lower will not only help your track time but is also another bragging point. As such, you'll get some points for reducing the weight of the car.

TRIM RELIABILITY: Given that many of you will be turbo-ing this normally N/A engine, maintaining a trim reliability score of 76.2 will be nigh impossible. However, keeping your reliability higher than your competitors will get you an advantage in the competition. After all, what's the point of having a cool car if it's stuck in your garage all the time getting work done?

DRIVABILITY IMPROVEMENT: The stock score of 44.2 is average. Improving the drivability score will get you some points.

COMFORT: Not important. Keep it >1 so you're not sitting on a literal brick, but any comfort score above 1 isn't necessary and will not earn you points. Keep in mind that I'm giving you the car with an extremely barebones 1.8 comfort already, as the RC trim doesn't come with an infotainment system or like… air conditioning… or several pieces of interior plastic trim. It's pretty barebones as it is, so be careful with comfort.

FUEL ECONOMY: Not important. This is a track car, not a daily driver, and the fuel tank is big enough that even with 1 mpg you'll be able to run some laps. (Also, I couldn't get the gas mileage to be accurate to the real car anyway)

PRACTICALITY: N/A

OFFROAD: N/A

UTILITY: N/A

PRESTIGE: N/A
===================================================================================
SCORE PENALTIES

These won't get your entry binned, but they may hurt your score. It may still be worthwhile to take the score hit if it improves your other stats enough to offset.

Engine Orientation/Transmission swaps come with 10% overall cost penalty – why would you want to get rid of the manual? oh, you're gonna put a DCT in there? Well, that's expensive labor right there- as is changing which wheels get power. Doing a 4WD (or FWD?) swap isn't cheap, nor is swapping engine mounts. If you can keep it a RWD and Manual car, you'll save some dosh.

Normally, there would be a cost penalty for replacing engine internals, but in this case, the base car "already got a forged internal kit" (because actually the engine explodes without one, thanks automation). As such, the penalty is lessened from the standard 10% to 5%. Worst case, you just returned the kit and got a different one.

Since I know you'll all be turbo-ing the car… boost pressure of over 22.6psi requires re-engineering of several parts in the engine (which are not modeled in automation), and as such, comes with a 10% cost penalty. Find other ways to make power if possible.
===================================================================================
BASE STATS
Base Cost: 23800
Base Sportiness: 33.9
Base Drivability: 44.2
Base Reliability: 76.2
Base Weight: 2867lb / 1300kg
Base Automation Test Track Time: 2:32:44
Base Quarter Mile Time: 15.19s
Base Horsepower: 197.0
Base Transmission: 6 speed manual
===================================================================================
REMINDER: Entries open at 4/19/2021 @ 12PM CST, and close at 5/3/2021 @12AM CST
Let's see some wild f****n' stuff in here!