CSR 146 - Real ShoppingRound
---
Backstory
Birmingham UK, 2008.
At this point in time i was 23 years old and looking for a new car, i was coming from a 1994 volvo 940 of questionable reliability and having a job and no wife at this time meant the lure of a brand new car was calling me.
After having a couple of large volvos this time i was after something smaller, more modern and efficient. However i didn't want a cheap bare bones small car, more something with good looks and at least some slightly sporty intentions.
The primary use case for this car will be driving me to work 6 days a week, this drive is completely through city roads and no faster than 40mph (usually well under half that). With my previous cars i have used the car to drive out to pubs or car shows or days out with friends so being able to hold more than 2 people is a bonus but not required.
I don't do a massive amount of motorway driving at this time, usually travelling to surrounding areas on country A roads instead of the more straightforward motorway
At night the car will be parked on a driveway but during the day it will be parked on the road so something easy to park is a bonus.
---
Inspirations
Peugeot 108 XS Sport


Renault Twingo GT


Citroen C2 VTR


Fiat Panda 100hp


Perodua Myvi se


Proton Satria neo CPs


Fiat 500 sport


Ford sport ka


Suzuki Swift sport


Nissan Micra CC


Ford Streetka


Opel Tigra


Mini One hatch


Mini roadster/coupe cooper (technically too new, but based on a car launched in 2007)

A note on the inspirations, the Opel tigra twintop, Nissan Micra c+c and mini roadster aren't really sports cars, they are just economy cars with the roof chopped off. I don't want anyone getting confused about what im after here and making a sports car that just happens to be small. Those listed convertibles really are at the upper level of what I want.
---
Rules
Trim and Variant Year- 2008

Maximum Engine ET- 115

95RON premium fuel

three way catalytic converter required

at least one muffler, keep noise reasonable

Maximum Trim ET- 110

2.2-2.5m wheelbase limit, these are absolute numbers and not rounded from in game.
And to make sure the cars stay small I'm adding the below rule

4.0m overall length limit (might change a bit when I check automation)

2 seats minimum, more would be advantageous. I am not after a 2 seater like a mazda mx5 or mg tf as these would have very high insurance costs so keep the style of car in mind. Obviously no 2 seater mid engined hatchbacks.

$25,000 cost limit
---
Notes on interiors
I know interiors are a touchy subject now. I wont be forcing interior designs, if you want to make one that would obviously be preferred as i can reference it in reviews. Plus i can give design pointers to help out.
If you really can't do an interior for any reason then send a couple of pictures of real interiors that would suit your entry along with your submission and i cant roll this into reviews.
interior designs








---
Priorities
important



Realism, look at the inspiration cars and similar cars to get an idea of how they are built and the performance they have. These are not hot hatches.

Drivability, these are small cars with small engines so nothing too hard to drive. This also includes ease of parking

Reliability, no one wants a new car to break down, plus i have to be able to travel to work 6 days a week.

Styling, again look at the inspirations, these cars have sporty flourishes in the design.

Fuel economy, there is no point buying a small A or B segment car if it isnt easy on the wallet. Right I'm changing this now after reading what @Portalkat42 has posted below, just note if your mpg is ludicrously high I will have to see why. But I will not be changing any part of any cars, and for all cars I've already reviewed they are as sent in anyway so don't worry
slghtly less important


service costs, i'm not expecting a luxury car so try and keep a handle on service costs

comfort, it's a small car but try not to make it like sitting on stone. A nice ambience and seats go a long way.

Sportiness, these are not sporty cars however i will be looking a how the car handles at lower speeds and how good the brakes are.
not too important

Safety. i don't want to die in a fiery wreck but safety stars aren't my top priority at this time.

practicality, the car is only for holding me so this isn't important to me.
---
Submissions
All entries must be built in the open alpha of the game, lcv4.2

Submissions will be accepted only on discourse, pm with your entry

Submissions open on Monday 9th May at 1200BST. Rules will be subject to change until then.

Submissions close Monday 30th may at 1200BST

Post an advert of some kind in this thread. Even just a couple of photos will do.

There will be no resubmissions, and all results are final.
The naming scheme is as follows;
Model: CSR146- (your username)
Trim: free to choose
Engine Family: CSR146- (your username)
Engine Variant: Free to choose
---
Here are a couple of fifth gear videos showing the level of performance and driving characteristics of these cars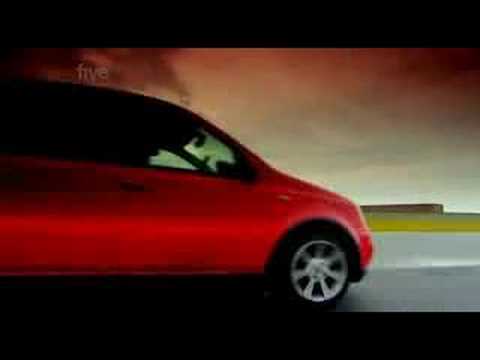 ---
Countdown timer can be found Here