Design Competition Overview
Competition is finished!
Here are the winning cars for you to download and drive:
Merano OCD Winners.zip (177.9 KB)
As part of a new release version playthrough of the LCV3 on my private YouTube channel KillrobPlays, I am hosting an informal design competition. Each milestone design by our Fruinian sportscar manufacturer Merano will be visually blank, but technically nailed down in its design.
You, the competitors, will be the designers of these company milestone cars, which will be judged after the playthrough has finished.
Judging will work similar to how the first official Automation design competition was run: in each category (each milestone car) all cars will be assigned a design score between 1 and 10 and a category winner will be determined. The grand winner will be whoever has the highest sum points after all categories have been judged.
Every winning car will be driven around the Automation test track in BeamNG to celebrate the company history and the great designs created. There are no prizes beyond the… GREAT PRESTIGE that comes with bearing the title "Official Chief Designer" of Merano, short: OCD.
You are allowed to submit one car per milestone car I designate as a milestone and provide the .car file for. In the first episode I outlined some of the design pillars of Merano. These should help you shape your designs. Note however that as a single, not-unbiased-but-impartial judge, I will make calls that you will disagree with (especially when it comes to your designs). If you can't stand the thought of that, please stay away from this competition and just enjoy the ride.
Merano Design Pillars
Styling: Simple, Elegant, Attention to Detail
Company Colors: Deep Classy Red (Main), Black (Secondary), White / Chrome (Highlights)
Car (Technical): Lightweight, Engine First, Driver's Cars, High Agility
Engine (Technical): Small Capacity, High Revving, Naturally Aspirated, High Quality
I will judge the cars based on how consistent they are with the styling design pillars, how consistent a look is applied to the various angles of the car, as well as how well done the design is in general. The rating scale is from 1 to 10 with half steps. A 5 is a solid design, we're not doing video game scoring here but use the full available scale.
Design Scope & Rules
Your job as the future Merano OCD is to put fixtures on the car to ONLY style it. Also the township Merano's HQ is located in is famous for its vanilla ice cream, which means:
No Mods (apart from the Merano badges by necronassassin)
Non-Aero Fixtures Only (otherwise it would change handling and car stats)
No (Additional) Morphing
No changing of any technical design choices
Make your own badge, but keep it simple enough
Naming & File Handling Rules
Read carefully, I will outright delete cars that do not following this submission rule.
In order to bring the competition .car file into your game, copy it to the folder:
\Documents\My Games\Automation\CarSaveImport
Before you start designing your version of this car, you need to CLONE it from your sandbox car manager. If you do not do that step then it will still have the unique identifier (UID) of the original car and will overwrite the original car when I import it. Thus cars not following this step will overwrite each other, I will snicker, and you will cri evrytiem.
Once you are done with your design, before you export your design for sharing (to get the .car file), you rename the TRIM of the car to your screen name. For instance, if I made a design for the first car in the series, it would be the Model Name: Titus | Trim Name: Killrob, the latter instead of "CLS". Your chosen screen name needs to be consistent throughout the competition.
You find your exported car in the folder:
\Documents\My Games\Automation\CarSaveExport
Submission Rules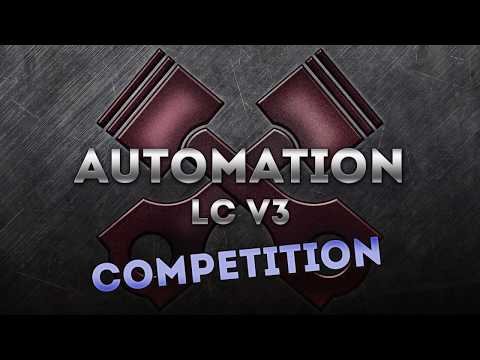 Read carefully, I will outright delete submissions that are not following this rule.
You need to send the bulk of your designs, ALL the .car files you modified and then re-exported as .car files, in a SINGLE zip file to competition@camshaftsoftware.com.
You need to NAME that zip file with your screen name. For example, I would send an email to the above address with all my individual car designs zipped up as Killrob.zip and say "Hi Assassinatebob, here are my cars. Please don't rek them too hard".
Submission Deadline
Episodes & Cars
Most episodes come with a new milestone car. At the end of the playthrough I will provide a zip of all the milestone cars. The individual cars can be downloaded via the link in the description below each episode.
Cars Download
As all the episodes now have been released, here is the car pack that includes ALL CARS:
Merano.zip (38.9 KB)
All Let's Play Episodes
Ep.01 - Titus CLS
Ep.02 - (no car)
Ep.03 - Verdini CSS
Ep.04 - Dalius CGT
Ep.05 - (no car)
Ep.06 - (no car)
Ep.07 - Artemis CSX2
Ep.08 - Avantis CGT
Ep.09 - (no car)
Ep.10 - (no car)
Ep.11 - Ultegra CSXR
Ep.12 - Vega CLS
Ep.13 - (no car)
Ep.14 - Freccetta CRX
Ep.15 - Vivace CLS
Ep.16 - (no car)
Ep.17 - Allegro CGTP
Ep.18 - (no car)
I'm looking forward to seeing how this will play out and of course what designs you can come up with! One-off awesome designs will grab some wins, but consistently good designs throughout the eras will give you the overall win. Merano is looking for the OCD in you!

Note 1: There seems to be an issue with the exporting of ride height. I think I corrected that for the newer cars, but some of the older ones may show a reasonable value upon importing, and then you look at them and they are buggies. If that happens, feel free to lower the car to a reasonable height. I will do that myself when I see a car like that in the competition.

Note 2: Yes, let's agree that you may switch out the wing and lip for another model, just make sure to not move them, as that changes aero balance.
Enjoy,
Cheers!