Germany, 1992
A VW Golf model not known by most is the "Postgolf", which was used by the German Federal Post for … well… delivering post. Today these cars are rare and expensive collectibles in Germany.
In a time without online trading, most they had to carry was letters and postcards. Those VW Golf models were poverty-spec diesel cars without rear windows, similar to "bestelwagen" in the Netherlands.
Early Mk.1 models still had rear windows, and I will allow them, as this allows for more variety of car bodies.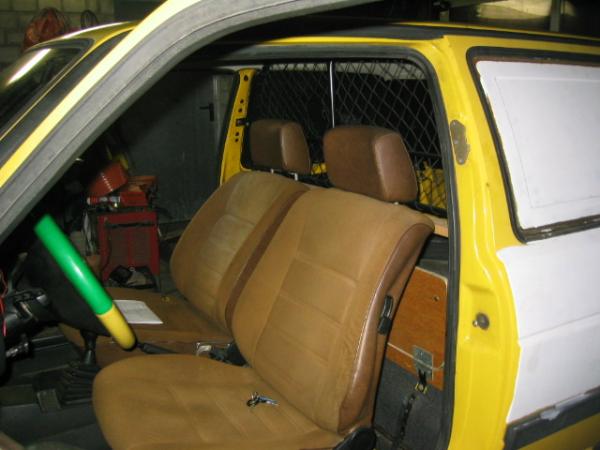 RULES
Naming: PDC4-Username / trim and variant
Trim and Variant: 1992 or older
Maximum loudness: 40 (government)
Three-Way-Converter unless you recreate a diesel, but if you send me a car badged as diesel I will check if your engine is realistic.
Minimum reliability: 60
Maximum consumption: 7,5 liter / 100 km
91 RON fuel preferred, 95 allowed.
Maximum service cost: $ 600
Minimum load capacity: 500 kg
Color: Post Yellow
Seats: At least two basic seats
High importance
Price
It is a fleet car, what else to say?
Consumption
See above. The lower, the better.
Cargo space
You do not want to drive back to the post office to refill more often than you need.
Service Cost
Imagine the post uses 1000 of them… and they all go to annual service… Yep.
Mid importance
Drivability
Just because it is a workorse it shouldnt handle like a semi truck.
Comfort
The drivers spend their whole working day in it, so at least some minimal comfort would be preferred.
Reliability
The minimum requirement is already a quite good score. But the more, the better.
Low importance
Design
The post would clearly prefer a well-engineered ugly car over a good looking trashcan. But the new vehicle represents the company, and so design is also something to consider.
Submissions are OPEN until December 31.