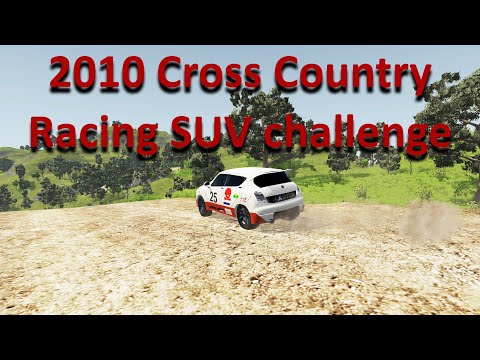 Ever since I can remember, I've loved any sort of off-road or rally racing game that I played, starting with Colin McRae Rally 2 when I was just 7 years old. I've always enjoyed the very nature of those kinds of motorsport, because while you obviously need to be quick and precise with your inputs, it's not as clinical as circuit racing. It also often takes place in some remote locations, tearing through the countryside, through the forests, snow and ice or the desert, far away from the rest of civilisation giving you the impression that you really are on your own with your machine and you only have one job: get to the destination as fast as you can, and if possible, without damaging your vehicle.
I've done rally competitions before, so I wanted to mix it up a bit this time. With the recent launch of Forza Horizon 5, I remembered back to Forza Horizon 4, where the Bowler EXR-S (the street version of the EXR) was one of my favorite cars to drive. So I decided to use for inspiration for this challenge. Many of the rules below are part of the official 2010 FIA Group T1 (the Cross-Country series) regulations, for example the chassis type and max. wheel diameter, some of the rules were adapted and some of them I added on my own.
Inspirations:

Bowler EXR:


McRae Enduro 4x4:


BMW X3 CC X-Raid:

RULES:

Year: 2010
Body type: SUV
Chassis type: space frame only
Engine type: any
Race parts allowed
Super Unleaded fuel
Must have a cat.
Engine output: up to 120hp/L
Engine position: front
Drive type: AWD
Gearbox: Sequential only
Tyre compound: Chunky Off-road tyres only
max. tyre diameter: 810mm
Rim size: up to 19"
Car must have at least 2 full seats
Standard 00's safety
minimum safety: 40
minimum car reliability: 60
quality sliders: -3 to +3 allowed on everything
Max. price: 80.000$

Minimum weight: depends on engine size, see table below:

Engine Size----------------------Minimum weight
1601-2000cc----------------------1350kg
2001-2250cc----------------------1500kg
2251-2500cc----------------------1600kg
2501-3000cc----------------------1675kg
3001-3500cc----------------------1750kg
3501-4000cc----------------------1825kg
4001-4500cc----------------------1900kg
4501-5000cc----------------------1975kg

Engine output: up to 120hp/L
Judging criteria:
Styling (out of 10)
Performance in BeamNG (Wild West Motorsports Offroad, RallyLand Temperate SS2, Utah Old Mill Loop)
EDIT: You can find both the Wild West Motorsports and RallyLand Temperate in the BeamNG repository:

After each race, every competitor whose car was 5s or more behind the race winner gets eliminated. The order of the tracks was deliberately chosen in such a way that we do the shortest course first and the longest one last. This way, there should not be a huge amount of eliminations after the first race but we will filter out the very slowest of cars. Then because the second stage is longer than the first, the gap between the fastest cars and the rest will widen so there will be more eliminations, and only the fastest cars will compete in the final race.
Submissions:
First valid submission counts. If your car breaks one or more of the rules, I will ping you as soon as I notice the flaw and you will get one resubmission. If your car fails again, you're out.
I strongly prefer submissions through my discord because that way it's much easier for me to track who submitted what, how many people submitted while I was gone from my PC, etc. Join my discord here: Tom Henks Chillout , then drag and drop your car file into the "community-challenge-files" subchannel.
However, if you don't have discord and can't install this free desktop app for some reason, you can also submit your car by sending me a PM here on the forums. Since I typically only check the forums once or twice a day, I might not get back to you as quickly as I would on discord.
Deadline: November 21st, 5pm CEST
Race 1: November 21st 6pm CEST
Race 2: November 27th, 6pm CEST
Race 3: November 28th, 6pm CEST
The races will be streamed on my Youtube channel: https://www.youtube.com/channel/UCEazrZkjQcCxLaMmj79c62Q