ARM 12 – CADDY-SHAG DUNE-RAT
---
GENERAL ARM RULES
Welcome back to ARM, where your boring stock-car is given new life as a magnificent modded masterpiece! For a more in-depth description of the ARM vision and to get a feeling for the flavour the series so far, please read through the previous Chapters and also read the ARM General Rules and Guidelines. Welcome to Chapter 12.
ARM General Rules and Guidelines (note, currently still WIP)
---
THE CLIENT
Please meet Mr. Sami Farooq! Mr. Farooq is a 25 year old young man living in Saudi Arabia. He just finished his MBA at KAUST, and is now back living with his family in their Red Sea coast mansion near Jeddah. They are a rich business family with petroleum, petrochemical, and banking interests. Sami is slowly integrating into the upper echelons of his dad's business empire, and is slowly amassing his own wealth. This leaves little personal time for Sami, but he does still have plenty of time to enjoy away from work. Sami shares his father's passion for everything automotive, and their large 25-car garage is full of rare and exotic cars. In their free time the Farooqs like to get out on the road, racetrack, or even out in the dunes for a drive, and have gotten quite skilled at driving in various conditions.
---
THE CAR
For this round you will be working on this:
1935 Cadillac V-16
1946-esque Cadillac V-12-ish...
Allright, this needs some explanation. You see, the Cadillac V-16 is an exceedingly rare car, especially since each one was custom built by hand to the clients' specifications. Therefore, no two Cadillac V-16s are alike. The Cadillac V-16 was the pinnacle of automotive luxury in the '30s, a true status symbol, and is now recognized as one of the fines automobiles of the pre-war era.
Sami's father has a real 1936 Cadillac V-16 in the garage which he bought for nearly half a million dollars. To modify (or even extensively use) that car would be automotive sacrilege. Sami, however, loved that car so much growing up with its shiny paint and chrome accents, that he wanted it as a daily driver to show off to his friends. Sami's father, ever trying to please his son's whims, thought of a solution: he commissioned a replica for Sami's 21st birthday. The replica uses retro technologies, but it is more akin to a 40's car in engineering sophistication.
Fast forward a few years, and as it usually goes, the novelty wore off and the young man got bored of the slow retro car, and now wants something more exciting…
---
A FEW WORDS FROM SAMI
Hi, my name is Sami! I have this replica Cadillac V-16 sitting in the garage, but I have grown quite bored with it. I mean, it's flashy and all, but there is no excitement to be had! It was built as a true replica, old-school tech and all. But it's slow and uncomfortable. The looks are cool, but now that I'm older, I do realize that it is nothing more than a knock-off, a huge fraud. So I want you, dear custom builders, to take this worthless replica and rebuild it into something exciting! Something (retro)modern! Something that is actually capable and comfortable! I want to take the car into the dunes for some overland trips and do some rock and dune crawling. And I want it to look apocalyptic and mean! I'm not sure how else to describe my vision.... but feel free to ask a few questions! - Sami
---
HOW THIS WORKS
For this challenge I provide both a V12 version and the original V16 version of the car. So for those that have the V16 DLC, feel free to use it. For everyone else, don't worry; given the rule-set, it is not going to be an advantage to use the V16.
Download one of these .car files:
ARM12_-yournamehere-CLONE_THE_MODEL-_v12.car|attachment (59.2 KB)
ARM12_-yournamehere-CLONE_THE_MODEL-_v16.car|attachment (59.3 KB)
Import the car into Automation.
Clone both the CAR MODEL and ENGINE FAMILY.
Open the car model, and swap the engine to the cloned one if you plan to use the original engine. Otherwise start new engine project for the car.
Forward year on both car model and engine family to 2020.
Set the names according to this standard:
Engine Family: ARM12 – [forum name]
Engine Variant: [engine name]
Car Model: ARM12 – [forum name]
Car Trim: [car name]
Start modding.
When finished, export car and PM your cloned and modded .car file back to me.
Sit back and wait for results.
If you have trouble with cloning or don't know how to do it, please watch this tutorial video. It will save me headaches when importing your car, and will save you getting binned: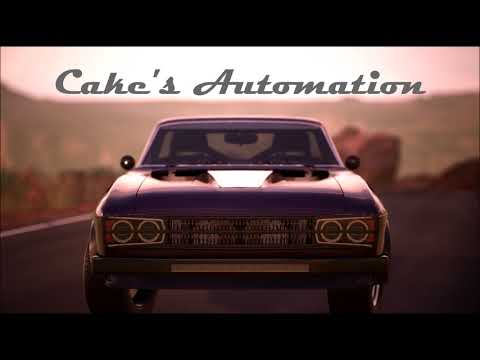 ---
RULES
Body morphs are free to change.
Do NOT change chassis type, chassis material, engine placement or chassis quality.
You may change panel material for face-value cost.
As this is just a worthless replica anyway, you may change to a different trim body for just $2000*.
You are allowed body moldings and 2D/3D fixtures to alter body shape. However, if you change the body significantly (i.e. something that resembles a full body swap), you will incur the same $2000 cost as if you swapped for a different trim body. When in doubt, feel free to ask before submission and I'll tell you if yours will incur this cost or not. Use common sense - if you have negataped a solid-body sedan into an open-top convertible and rebuilt the body so that it looks like a modern roadster, then you have incurred this cost…
You may change suspension for $1000 per axle.
You may change the engine block for $2000.
You may change the engine head and valvetrain (leave original block) for $1000 (note that VVT is considered altering the head and valvetrain!). This cost does not stack with the engine block swap (i.e. a full engine swap is $2000, regardless what head is on it).
Do NOT exceed a final cost of $65,000 (Approximate Cost shown in Detail Stats). Make sure to factor in the above costs, if any.
Do NOT have any aero fixtures on the car.
Do make sure to use unleaded fuel, 95 RON or lower.
Do have ESC installed.
Do have two full seats.
Do have a 3-way catalytic converter.
The car does need to be road legal, so make sure you have front and rear lights, turn signals, brake lights, mirrors etc.
An interior is not mandatory, but making something nice will boost your score.**
No obvious Min/Max; limit quality sliders to ±3 or less.
Do make sure to forward the year on everything to 2020.
Do make sure that you have adhered to the naming conventions above.
And again, please please please make sure everything is cloned properly, and cloned or new engine swapped in (see above).
Do post an ad with at least one picture of the car on this thread.
Last but not least, you are allowed to send me five questions relating to this build challenge to up to 48 hrs before the submission deadline. Do always allow for 48hrs response time! One of the questions may include a pre-render of the car. I will answer questions within reason.
*Note regarding trim body swaps: feel free to change to any other trim body except the two wagon types (see image blow). Those two have broken window textures and I don't want to see them!
**Note regarding interiors: the soft-top convertibles have partially pre-made interiors. I don't expect you to get rid of these (would be virtually impossible), but you can still build something nice on top - like a dash and such. The closed-cabin bodies have normal empty interiors to work with. Your choice.
***Note regarding 3D modelling: you are allowed to 3D model any part of the car, HOWEVER do keep things realistic to your actual engineering choices. So you can 3D model functional parts of the car (e.g. suspensions and wheels), but if you have a DW suspension and bicycle tires, but 3D model a raised solid axle and monster truck tires, I will call you out on it. Non-functional parts can be modelled more freely, but again, keep things within the realm of reality.
FAILING ANY OF THESE REQUIREMENTS WILL LEAD TO AN INSTABIN. PLEASE DOUBLE-CHECK YOUR SUBMISSION BEFORE SUBMITTING!
---
JUDGING CRITERIA



AESTHETICS The car will have to look cool! It'll have to look apocalyptic and exude an aura of threat… like it could conquer the world, chew up the desert and spit it out. A mean dune-eating machine! Sami doesn't have a fixed idea in mind, but something like a cross between a Rat-Rod, a Mad-Max dune buggy, a monster truck, the Munster's truck… you get the idea.
UNIQUENESS The original Cadillac V-16s were certainly unique, as each one was tailor built for a specific customer. Same should be true for this one. Although the overall aesthetics are completely different, the uniqueness factor must be there. And although Sami outlined a rough idea of what kind of aesthetic he is looking for, if you can surprise him with something unique, that is guaranteed to give you a leg up on the competition!
OFFROAD: The car will be used regularly as a dune-crawler and overland car, so it does have to have real capability in this area. The rougher the terrain it can handle, the better!


DRIVABILITY: If the car is difficult to control and is a handful, then it is not that much fun out in the desert. This is not going to be a drift-car or track-car (Sami has other sports cars for that), so having a car that handles well and is easy to drive would be much appreciated!
RELIABILITY: As mentioned, the car will be used in extreme conditions far away from civilization. Sami could call in a helicopter crew to rescue him if he gets stranded, but it wouldn't make him very happy now, would it.
COMFORT: Sami is used to comfortable transportation and doesn't like to sit on a bare wooden bench. While he doesn't expect this car to be comparable to his Maybach, he does expect significant gains compared to the original.

SAFETY: Obviously Sami wants to do some mildly dangerous things with the car, involving potential (low speed) roll-overs (steep rock-crawls, steep dunes etc). So safety needs to be good enough to keep him alive if something does go wrong.
UPFRONT AND MAINTENANCE COSTS: While Sami is rich, he has better things to spend his money on than toys and maintaining said toys. Cost is more of a nuisance, but an annoying one for a business and value-minded individual.
OTHER STATS: Use common sense, and don't make it worse than the original! They all can be used as tiebreakers, and some might tie in more to the brief than others and be desirable. Pay attention.
---
Rules will be open for debate until 23:59 (11:59 PM) EST November 16.
Submission deadline is 23:59 (11:59 PM) EST December 4.