ARM4 – TRABI TROPHY TROUBLE
---
GENERAL ARM RULES
Automation RestoMod (ARM) is a challenge series focused on taking older, preferably real cars and restomodding them. The criteria for modding are provided by each host, and vary Chapter to Chapter. For a more in-depth description of the ARM vision and to get a feeling for the flavour the series so far, please read through the previous Chapters. Welcome to Chapter four.
---
THE CAR FOR THIS CHAPTER
For this round you are provided with a 1974 Trabant 601. The Trabant 601 is an iconic car built in East Germany from 1963-1990. Upon its debut in 1963, it was considered a modern automobile. However, during its 27 year production run, it remained virtually unchanged. As such, it was considered a living relic by the time it was replaced by its 1.1L four-stroke successor. The 601 is known for its hilariously poor performance, clouds of billowing blue smoke emanating from its tailpipe, characteristic two-stroke braaaap braaap braaap rattle. Despite its many many shortcomings, it captured the hearts of not one, but several generation of people. Nowadays seen as a beloved and endearing nod to the past, the Trabi has a large worldwide following. See more here:
Trabant 601 - Wikipedia
---
THE CLIENT
Alina Kowalczyk owns a Trabant rental shop in Warsaw, Poland. She owns and maintains a small fleet of original Trabants that are a hot item to rent and drive around the city. The Trabis always provide a great photo-op in front of the famous landmarks in Warsaw. Her clients consist mostly of western tourists who want to experience driving a "Trabi", but locals are also interested in renting them for special events. The trouble is that business has not been great lately. Alina needs to think about how to advertise her business better. Her plan is to have one of her Trabants restomodded and used as a showpiece to draw in more people. She plans to drive the modded Trabi around town as a moving billboard to advertise her business. She also plans to bring it to several antique car shows and Trabi gatherings and festivals around Europe, where she plans to display it. She also plans to enter it into competitions for modded vehicles – winning these competitions would mean a huge boost in recognition for her business.
---
HOW THIS WORKS
Download this .car file:
ARM4_-_yournamehere__-_CLONE_THE_MODEL.car
(44.5 KB)
Import the car into Automation.
Clone both the CAR MODEL and ENGINE FAMILY.
Open the car model, and swap the engine to the cloned one if you plan to use the original Trabi engine. Otherwise start new engine project for the car.
Forward year on both car model and engine family to 2020.
Set the names according to this standard:


Engine Family: ARM4 – [forum name]
Engine Variant: [engine name]
Car Model: ARM4 – [forum name]
Car Trim: [car name]


Start modding.
When finished, export car and PM your cloned and modded .car file back to me.
Sit back and wait for results.
If you have trouble with cloning or don't know how to do it, please watch this tutorial video. It will save me headaches when importing your car, and will save you getting binned: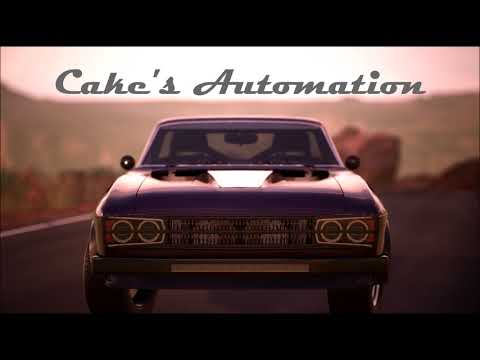 ---
RULES
For this Chapter, you may use three body types: the cabrio, the limo, and the kombi (i.e. convertible, sedan, and wagon). I only give you one file, so simply select one of the other body types in trim selection if you want, and go from there.
Do NOT use the hatchback, people mover, or van bodies however, they are forbidden.
Do NOT change any morphs, except wheel arches. You are allowed body moldings and 2D/3D fixtures to alter body shape.
Do NOT change panel material, chassis type, or chassis material. Any reinforcement that your build needs will have to come from a roll-cage or similar structure.
You may change engine placement and suspension type.
You may swap the engine without penalty. Numbers matching is not important in this case.
Do NOT exceed 140 ET for the engine.
Do NOT exceed 110 ET for the car.
Do NOT exceed final cost of $40,000
Do NOT have worse than 8.0 l/100km fuel economy
Do make sure to use 91 or 95 RON fuel.
Do have ESC installed.
Do have at least two seats (in the front row).
Do have noise levels below 45.
Do have a 3-way catalytic converter.
Do make sure to forward the year on everything to 2020.
And again, please please please make sure everything is cloned properly, and cloned or new engine swapped in (see above).
Failing any of these requirements will lead to an instabin. Please double-check your work before submission!
---
JUDGING CRITERIA
UNIQUENESS: The modded Trabi has to stand out from the crowd and draw attention to itself. It should turn heads wherever it goes. It should be a true one-of-a-kind build that can be used as the "mascot" for the rental company, which everyone will remember and associate with "that place in Warsaw" where they can rent their own Trabi. The uniqueness is not limited to the external looks. The hood will be popped open at car shows, and something truly unique and unexpected there for a Trabi can also be a show-stopper. Modeling under the hood is encouraged!
AUTHENTICITY: This criterion only applies to looks. It should still be immediately recognizable as a Trabant. It is an iconic car, and its looks are engrained in people's minds. It is also meant to advertise a Trabant rental place, so naturally, if it advertises some other car, then it has failed in its purpose.
AESTHETICS: Naturally, it still has to look good. Just being whacky looking for the sake of being unique does not cut it. It should still have a sense of aesthetic harmony. In other words, don't make it hideous, and you'll be fine. Do make sure to also include an interior render. While not a hard requirement to build an interior, it will be a judging criterion and it will be exceedingly difficult to win without one.
PRESTIGE: It goes without saying, but prestige is very important for this build. The more prestige, the more people will appreciate and admire the Trabi.
COMFORT: Since the car will be driven around the city for advertisement purposes, it is important that the driver can sit comfortably for long periods of time.
DRIVABILITY: See point above.
OTHER STATS: Use common sense, and don't make it worse than the original!
---
Some inspiration to get your creative juices going










---
Rules will be open for debate until midnight EST March 13.
Submission deadline is midnight EST March 26.