ARM 5 – ALFA GTA DILEMMA
---
GENERAL ARM RULES
Automation RestoMod (ARM) is a challenge series focused on taking older, preferably real cars and restomodding them. The criteria for modding are provided by each host, and vary Chapter to Chapter. For a more in-depth description of the ARM vision and to get a feeling for the flavour the series so far, please read through the previous Chapters. Welcome to Chapter five.
---
THE CAR FOR THIS CHAPTER
For this round you are provided with a 1965 Alfa Romeo Giulia Sprint GTA. This is an iconic Quadrifoglio-badged Alfa of that era. Compared to the base car, the GTA was custom-ordered directly from Autodelta, the racing division of Alfa Romeo. This specific model was one of the rare base Stradale (street version) that was produced for homologation without customizations - most of the 500 produced ended up as custom orders. The "A" in GTA meant Alleggerita, lightweight and like the rest of 105 series, it was designed by Bertone. This was the genesis of the GTA badge for Alfa, and went on to achieve great racing success throughout decades. This was the epitome of classic Italian racing and competition car with a classic look that is still quite striking today. Many more versions came out in later years (Junior, GTAm), but this original one is in an unmodified condition, so the canvas is blank. See more here: Alfa Romeo GTA - Wikipedia
---
THE CLIENT
Marco Bertoldi is from Turin, Italy. His father passed away when he was very young. After a career in rally and motorsports, his dad started restoring old classic italian cars. Last year, around Marco's 19th birthday, his family had to move from Turin to Bologna. He had to clear out the old garage - it had not been touched for nearly 15 years. While filled mostly with junk and carcasses of cars beyond hope, there was still the old partially restored Alfa Romeo Giulia Sprint GTA - all the components were there, even the matching motor, but it was halfway through. The last project his father undertook but could not finish.
While his father grew up around classic italian cars, Marco did not inherit that passion - however, he is an avid WRC and WEC fan. He also knows the rules and car specs of WRC like the back of his hand. He also loves racing with his buddies anywhere he can (and dare) with his 2008 Audi S3, although repairs are starting to pile up - he'll have to consider changing it at some point with another fast but hopefully reliable car.
He's also dreaming one day of getting his rally license and follow in his dad's footstep, but that is a lot of work. The only thing he knows for sure is that he's going to finish that GTA his father started. Marco does not have any mechanical talents to undertake this, so he will be reaching out to restomodding firms.
He inherited a large sum from his father and kept a portion of it safe (or more accurately, his mother forced him to), while spending the rest left and right as any young lad would do. He's never been good with money and is eager to get this project going. He is unsure about what to do with it however - he could either restomod it as a classic car, honoring the respect his father had for these cars, or build a rally-spec car out of it he could brag about and practice with it to get his rally license, following in his father's footstep.
Marco will need a bit of guidance here - like any dreamer he has a lot of ideas but he's really not sure what he really wants. In any case, he's thinking it needs to be fast and look great doing it.
---
HOW THIS WORKS
Download this .car file:
ARM5-yournamehere_-_CLONE_THIS_MODEL_Alfa_Romeo_Giulia_Sprint_GTA_(Stradale).car
(50.9 KB)
Import the car into Automation.
Clone both the CAR MODEL and ENGINE FAMILY.
Open the car model, and swap the engine to the cloned one if you plan to use the original GTA engine. Otherwise start new engine project for the car.
Forward year on both car model and engine family to 2020.
Set the names according to this standard:


Engine Family: ARM5 – [forum name]
Engine Variant: [engine name]
Car Model: ARM5 – [forum name]
Car Trim: [car name]


Start modding.
When finished, export car and PM your cloned and modded .car file back to me.
Sit back and wait for results.
If you have trouble with cloning or don't know how to do it, please watch this tutorial video. It will save me headaches when importing your car, and will save you getting binned: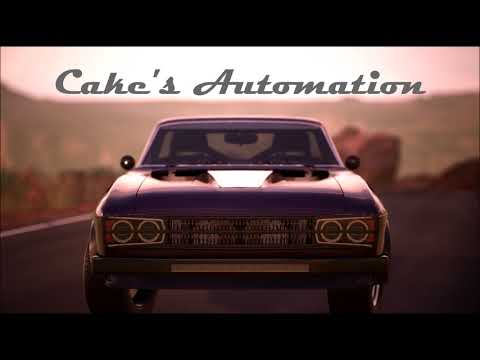 ---
RULES
For this Chapter, you may not change the body type.
Do NOT change any morphs, except wheel arches. You are allowed body moldings and 2D/3D fixtures to alter body shape.
Do NOT change chassis type, chassis material or chassis quality.
You may change panel material, engine placement and suspension type, but it does affect Authenticity.
You may swap the engine out, but with a sizeable penalty as numbers matching is important for Authenticity. Some swaps are more advantageous than others. A big pushrod V8 here might not be the best of ideas for an Italian light car, but swapping to sister engine is more authentic. You still lose the number matching tho, but it might very well be worth it.
You may turbocharge the original 1.6L engine. It comes with a smaller Authenticity penalty than swapping out the engine, and keeps the number matching.
Do NOT exceed 140 ET for the engine.
Do NOT exceed 140 ET for the car.
Do NOT exceed a final cost of $50,000 (Approximate Cost shown in Detail Stats).
Do NOT have worse than 10.0 l/100km fuel economy
Do NOT have more than one wing fixture, and no more than one lip and one spoiler. Must be visible and on body. No hidden aero. Aero will incur Authenticity penalties, to various degrees.
Do make sure to use unleaded fuel, 98 RON or lower.
Do have ESC installed.
Do have at least two seats (in the front row). 4 seats help Authenticity.
Do have noise levels below or equal to 50.
Do have a 3-way catalytic converter.
Do make sure to forward the year on everything to 2020.
And again, please please please make sure everything is cloned properly, and cloned or new engine swapped in (see above).
Failing any of these requirements will lead to an instabin. Please double-check your work before submission!
---
JUDGING CRITERIA
SPORTINESS: It goes without saying, but this a sport car - Marco wants it to go fast and feel like it's a race car.
AESTHETICS & UNIQUENESS: Marco is not a classic car purist at all, he could care less - he wants something that pops and looks fast! However, he also does not want to be branded a complete heretic either - he still has a lot of friend from Turin who are rabid Alfa Romeo fans. He knows the original look is iconic for sure. Going with tons of crazy bodywork might not be the best strategy here, but keeping them tasteful can be huge for uniqueness. Do make sure to also include an interior render. While not a hard requirement to build an interior, it will be a judging criterion and it will be exceedingly difficult to win without one. This is where you can standout, so surprise Marco. Make Bertone proud.
AUTHENTICITY: Remaining authentic to the original car components can bring a sizable bonus in terms of rep from his friends and family - this means number matching non-turbo engine, drive type, panels, seating arrangement, no aero.
DRIVABILITY: Marco is not a race driver (yet) so keeping it under control is also important, as is getting there in one piece.
PRESTIGE: Prestige is important for this build. The more prestige, the more creds Marco will get.
WEIGHT: This is a GT "A", so bloating it with heavy components is not a good approach. Lighter is always better.
OFFROAD: Marco will for sure bring the car in the dirt or snow at some point to race against his friends and practice if he ever gets his rally license.
ATT LAP TIME: Marco now lives 40 minutes from Imola - he might be tempted for a track day, bring it to other local tracks, or simply bring it to the streets. While he's not a pro yet to fully achieve those track times, a low Automation Test Track lap time is always a good thing to brag about.
SAFETY: While not as important as some other stats, it might be a good thing to keep safety in mind, considering the use Marco will make of it (… and his track record).
OTHER STATS: Use common sense, and don't make it worse than the original! They all can be used as tiebreakers, and some might tie in more to the brief than others and be desirable. Pay attention.
---
Some inspiration to get your creative juices going







---
Rules will be open for debate until 23:59 (11:59 PM) EST March 30th.
Submission deadline is 23:59 (11:59 PM) EST April 12th.