Probably not a collaboration.
Gallery






Avion Summit V8
New Summit V8 seen with the first gen 1973 Avion Summit V8
Introduction
The second generation Summit comes 22 years after the introduction of the first generation. This is a proud moment for the company as the new generation is shifting from a comfort family barge into a long distance GT saloon.
Powered by a 5 litre V8 engine, punching out relentless 340HP to the rear wheels, it will bring the thunder as well as calm cruising power. All our cars are tested on the narrow streets and roads of Italy as well as the green hell of Nurburgring, to create a predictable, but playful car at the limit.
The automatic 5-speed box shifts below 2300rpm in normal driving as the engine is rich with torque, but screams to 7000rpm when pushed to its limit. It helps manage the dual personality of this fine package.
The interior is wrapped in wonderful Italian leather by Poltrona Frau and beautiful veneered wood trim accompanied by modern design cues distinctive to Avion brand.
Please enjoy out commercial, made with the loving sound of Avion owner. After sampling some images, indulge yourself with a full lap video at the Nurburgring, also driven by our wonderful owner/car enthusiast.
The commercial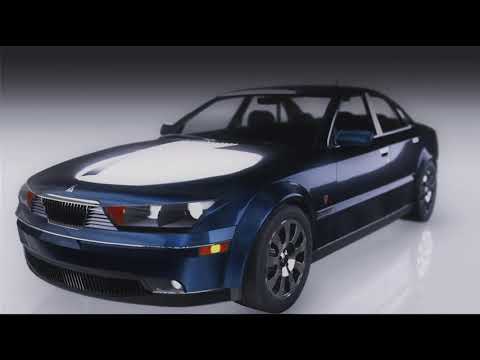 Exterior








Interior

















Nurburgring Nordschleife Timed Lap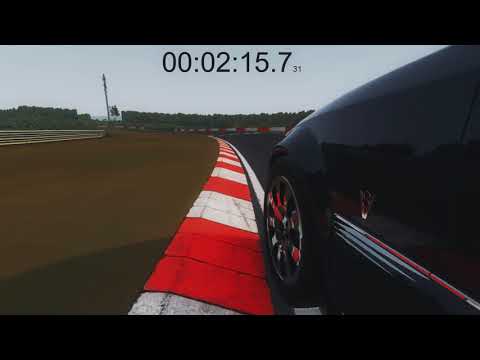 Enjoy potential buyer. Our doors are always open to you.
Everything here is beautiful and meaningful beyond consideration - you've created a beautiful and great car in every way.
There's an Italian sophistication to it, and it's gutsy, because the Nordshleife Full is an extremely tedious 20 kilometres of track to follow. It's got it all - austere, taut, aggressive, fast, racy, presentable and luxurious. A surprisingly well adapted car to capture several segments of the Automation game market at once!
It doesn't even look like a '94 car.
Turból c400 4.3
About

1995 introduced the 5th gen Centurion, known as the c400 in sedan form. While maintaining some characteristic traits of the previous generations, like the creased fenders, grill-less front fasia, and full-width taillight fixture; the rounded, flowing, and low-slung design brought the new design squarely into the 1990s. Mechanically, the c400 was more evolution than revolution, maintaining the longitudinal RWD architecture with available 4xAll all wheel drive, and a choice of 5 speed manual or 4 speed automatic. New for this 5th generation Centurion was a major update to Turból's 4000 series V8; an enlarged iron-block variant now displaced 4.3 liters with 4 valves per cylinder. Despite the sporty looks, the c400 was now more luxury-oriented than ever, growing in size and weight and with an exceptionally lavish, well-built interior and a more cossetting suspension tune. Despite some limited use of aluminum in the body, weight continued to increase.
Authlen A780
The perfect balance of performance and luxury
Featuring the 4.0L DOHC 32 valve V8 engine providing balance between low and high power delivery
5-speed "UNOTEC" automatic transmission is a new addition to this "A Series".
Inside the car, The Soni-Tech sound-system is provided through 8 Speakers surrounding the cars to give both the driver and passengers the best of musical experience. The front bucket seats are designed to keep the driver remained in their seats and still feel the comfort of high quality leather finishes. Under the car, featured a new suspension setups tuned to be a perfect balance between performance driving and long period driving session. On slippy road the car also comes with newly introduced Traction Control System to help the driver on harsh and slippy road. Anti-Lock braking system is also standard.
Summary

The Hinode Lucent embodies a remarkable fusion of form and function. The subtle curves whisper elegance, while the bold, uncompromising stance suggests the formidable V8 power within.

The aesthetic pleasing purity of line reveals the principle at the core of the Hinode design philosophy: Every comfort-enhancing touch, every nuance of design of this luxuriously appointed automobile should work to impart a feeling of enormous satisfaction.

And so it does. The Lucent's sumptuously comfortable interior makes the sensations attending the simplest task - even adjusting a mirror or lowering a window - as pleasurable as possible.

The Hinode Lucent has ample reserves of power: its 280-horsepower, V8 engine can take you from zero to 60 in 6.8 seconds and reach a top speed of 150 miles-per-hour.

Come visit your local Hinode dealership and experience the Lucent for yourself. And don't forget to bring your 1985 Kaizen FC22 in case you want a trade-in.

Gallery
Copyright 1995 Hinode Motor Corporation
1995 Findel Mundo
You might be wondering: When there are dozens of other options to choose from, why choose something that looks so restrained? I mean, it's not even green!
Well, here are 3 great Reasons:
It has a V10.
It has a high-grade luxury interior.
It has a funny commercial. (link deactivated)
Beyond the looks, there's nothing restrained about this car at all.
For those who want the best car on the road, but don't wanna be a showoff.
Detail Photos



More Images
The latest in luxury performance from Transitstar…
The Centaur

250 horsepower from the ultra-compact Centaur V8 delivers you can your passengers quietly from 0-60 in under 8 seconds. All with uncompromising efficiency and an EPA rated 21* miles per gallon.
Featuring:


The Royal Package includes our most premium leather seats, a CD player, and executive features such as seat trays, allowing passengers to sign documents or use lap-top computers on the go! All this in addition to standard ashtrays, cupholders, and power windows and door locks.

Four door speakers and two premium subwoofers provide the best digital-quality sound experience.

The Royal Package also includes 18 inch premium alloy wheels, four disc brakes, and genuine dual exhaust.


*Rounded to nearest mile.
Oh yeah, if anyone cares, I made a short video series on the making of this car: Link to the first video here. Unfortunately I don't think my standard of work is going to win me any extra points.

I'm definitely smelling the instabins.
The IMP 633
Silky-smooth 3.3L inline 6 with 270hp
Aluminium body panels
Hydropneumatic suspension
Two tone paint
1995 Vogel SE4;
We know you see these cars on TV every time anyone has a court date, and every time someone releases a music video. Look; we know our clientele. Yeah, a whole lot of them work with the mafia (or worse, record labels) - but it's not our fault that the SE4 is a safe, comfortable, fast, and above all maneuverable vehicle that actively supports your smoking and drinking habits. Wait, it is our fault. We need a better PR guy. Anyway, villains may drive this car- but traffic gets the hell out of the way of a villain.
Specifications

Gearbox: AWD 4 Speed Advanced Automatic
Powerplant: V12 producing 300bhp
Suspension: Double Wishbone Front, Multilink Rear, Semi-Active Damping
Driver Assists: Variable Hydraulic Power Steering, TC/ABS
Safety Features: Front, Rear, and Side Collision Passenger Airbags, Collapsing Steering Column
Interior Features: Optional Wine Cooler, 10 Speaker Surround Stereo System, 8 Disc CD Changer, Heated Front Seats, Optional Front Massage Seats
Trim Options: V12 Power Package, AWD Performance Package
MSRP: $45,800 AMU
Just to clarify, do submissions end at midnight PST, or EST?
It says PST so at this point, PST it would be. Wouldn't be fair to cut off 3 hours for a typo the day of the deadline.
Savatay Redwood, designed in America to fulfill the American Dream™
and probably built in Canada
Imagine a nicely edited post here that I couldn't get working in time
More pics






eh? It's supposed to be est.
Thanks for bringing it up
So what I will do is just use pst
note that it was really supposed to be est but anyways
1995 RCM Regal V8
The car for those who want luxury without paying the luxury brand premium. Fully loaded with supple leather seats with power controls, CD changer, power windows and locks, oversize power sunroof, automatic triple zone climate control, power trunk, four wheel disc brakes, fully independent suspension, projector headlights, and a powerful V8 engine to take luxury wherever you please.
Extra images