The original post will always have precedence over anything else here
The clarification posts are really just to notify people to the changes to the original post that have already been made
CSR 142
A Place in My Heart
Host: @66mazda
Honorary host: @Vena.Sera423
BACKSTORY
California
1995, September 7th
Full brief


Jason Zhang, financial assistant and a small information company startup owner is looking to upgrade from his 1985 Kaizen FC22 as his clientele has recently expanded to much wealthier people.

It's clear that this small sedan will no longer do, both considering his image, and the growing needs of his family.

He makes his goal clear, using the 50 thousand USD that sits in his account, he needs to buy a new car, one that will both represent him professionally and will not fail him as a family car.

He has a few requirements for the car however, knowing as he will be driving between his clients all day.
---
RULES
Trim
Trim year 1995
Wheelbase must be between 2.7m and 3.0m (rounded)
No semi-slick tires allowed
Trim emissions limit of 400
$50,000 maximum hard price limit
Must use Standard 90s or Advanced 90s safety
135 trim et max
Must be a 4 door sedan
Must have 5 seats
Engine
Variant year 1995
150 engine et max (this is to accommodate the inflated et of mixed material engines)
Three-way catalytic converter required (both types are ok)
Unleaded fuel only
Engine noise limit of 40
At least one muffler mandatory
90 AKI/95 RON unleaded premium max
86 AKI/91 RON unleaded regular min (however, using this will net you no advantage)
No V16s as I don't have the DLC
Notes
USE COMMON SENSE!!!
All results are final
A presentable interior is highly recommended (this is mostly for initial website browsing and finalist reviews/test drives)
If you are doing an interior it must be LHD. Any violations will result in an instabin.
Having some lore will help us with the writing
An ad is required (see the CSR rules)
THE ORIGINAL POST WILL HAVE PRECEDENCE OVER ANYTHING ELSE HERE
Naming convention
Both model name and engine family name: CSR142 - (your forum username)
Trim name: Name of your car
Variant name: Your engine name
PLEASE SUBMIT IT TO ME THROUGH DISCOURSE PM. DISCORD IS NOT ACCEPTED
YOUR SUBMISSION PM MUST CONTAIN THE VERIFICATION CODE BELOW. FAILURE TO INCLUDE IT WILL RESULT IN AN INSTABIN.
BY USING THIS CODE YOU ACCEPT THAT YOU HAVE READ AND UNDERSTAND THE RULES, AND UNDERSTAND THEIR IMPACT ON THE JUDGING, WAIVING YOUR RIGHT TO CHALLENGE THE FINAL RESULTS ON RULE RELATED ISSUES
Submission code: 1610
---
PRIORITIES



Understated Presence
-Jason's personal is generally considered by his peers to be rather modest and unassuming, hiding a highly skilled and calculated person inside. Having risen up through the ranks, he does not like vulgar displays of wealth. With that said, he will not hesitate to enjoy nice things, and will always appreciate good engineering and elegant design. At the end, he wants something that will mark his success and make its presence known, but doesn't explicitly scream "that rich guy."
Also he does not like ugly things, and his taste runs somewhat traditional.
NOTE: He will only consider 4 door sedans.
Note 2: This will be somewhat heavy on prestige.
Real-world performance and drivability
-It's one thing to chase numbers on the test track, it's another to be able to use your performance on the street. Jason wants something that can do more than merely keep up with traffic, he wants something that can bully it out of his way. In addition, his driving skill is purely competent, it must be handle evasive action with ease.
Note: This will be heavy on drivability and performance metrics.
Comfort
-He'll be driving a lot, it will be his second office in a way. After all, he wants to relax in it. In addition, he wants a nice looking interior, nothing too industrial.
Safety
-At this segment, it is reasonable to expect all the latest active and passive safety equipment. Also he does not want something that has a propensity to rust.
Value
-He does not mind paying for much improved performance. Emphasis on much.


Reliability
-As he quite often makes long trips to his clients, and has a very demanding schedule, he does not want any wrenches thrown in his plans. However, he understands that with the high amount of advanced technology that is being featured in luxury cars these days, there is only so much the manufacturers can do. But all cars must be able to stand up to the rigors of daily use.
Note: Jason follows the manufacturer's maintenance schedule as closely as possible, and will not hesitate to bring his car to the dealership/repair shop if he thinks something is wrong.
Note 2: Did you really think turbochargers were a big thing in this segment lol?
Practicality
-This vehicle must be able to stand up to the task as a shuttle for both his family members and his clients.
NOTE: He will only consider 4 door sedans with 5 seats.
Efficiency
-While luxury cars have an inherent disadvantage, he knows that modern technology can minimize these compromises. There will be a minimum standard.

Service costs
-Any reasonable steps to reduce this kind of cost will always be appreciated.
Anything not explicitly stated here will not be considered
Submission code: 1610
---
Main Inspirations










Secondary Inspirations









Practice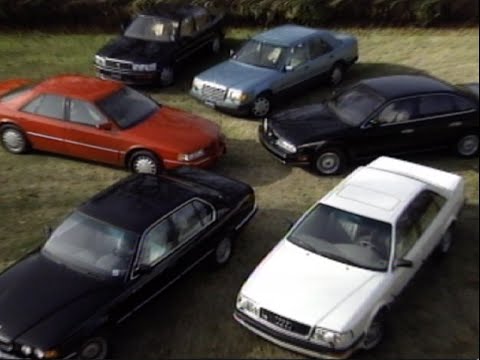 ---
NOTES ON PRIORITIES
These are the types of priorities that will be used. Some priorities are a combination of multiple types.
Traditional numbers
-Higher is better.
Minimum standard (number)
-As long as a minimum value is met, you should be fine, as long as other priorities are not adversely affected. In fact, extra high values may not even be appreciated.
NOTE: This number is determined relative to the stats of reviewed entries. This is mainly meant to weed out outliers.
Minimum standard (features)
-If you have the right features, then you should be fine, as long as other priorities are not adversely affected. This means that if you don't have certain features, we won't care how high the corresponding numbers are, and will bin you on sight. The vice versa can apply too.
Realism clause
-Your normal CSR minmax policies are in play, and will override any other policy if applied accordingly.
---
TIMELINE
Estimated start of submission:
Sunday October 10: 12:00 am EST
Estimated end of submission:
Sunday October 24: 11:59 pm PST
---
Enjoy
Please tell us if we did something wrong
"Confidence is silent, insecurities are loud." - Unknown
"You don't have enough talent to win on talent alone." - Herb Brooks
---
Don't use this timer

Fight Countdown - Time since Oct 24, 2021 11:59:59 pm started in Cleveland, Ohio