QFC18 - Maximum Wading Depth
---
Big Dave's off road driving school is looking to replace it's very old and tired 1991 Knightwick Stormer vehicles with something brand new and thoroughly modern. These cars will be used for off road training and for off road driving experiences purchased as presents for birthdays and the like.
This driving will be limited to a man made trail with deep water, steep incline and declines, off camber steep corners, mud and grass and loose gravel among other hazards.
The style of driving is very similar to this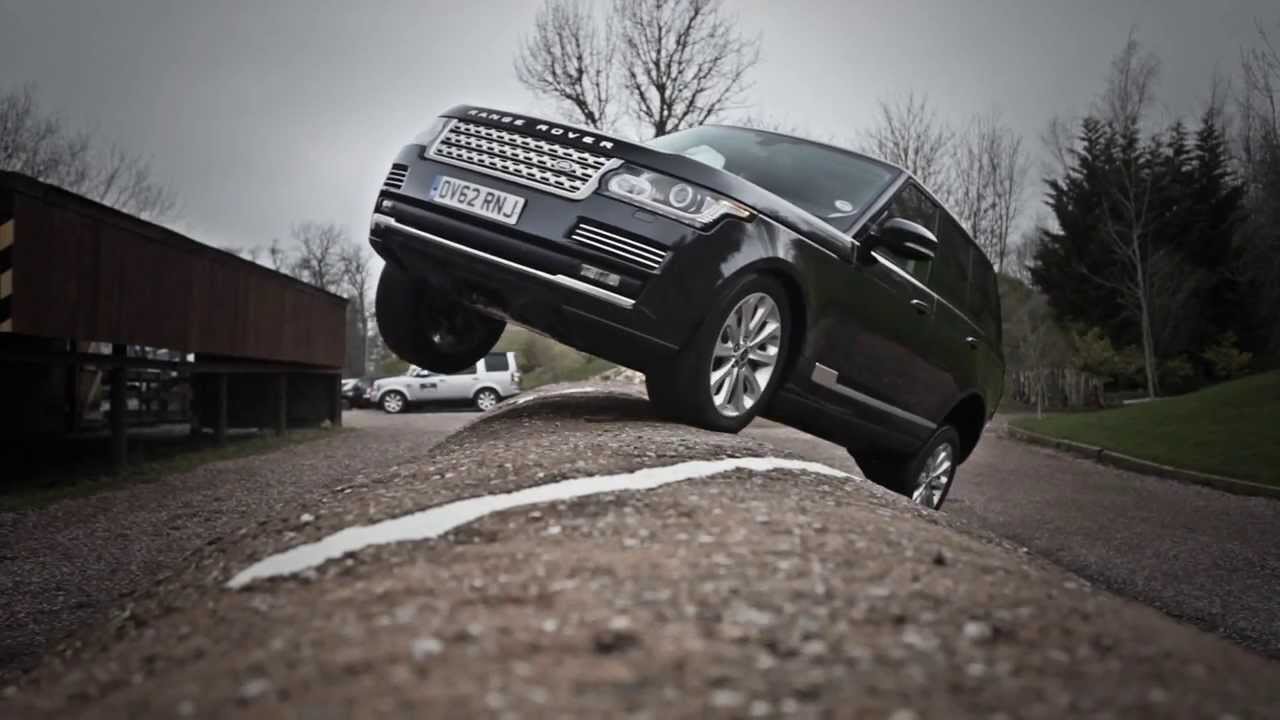 So no need for extreme all terrain vehicles, these must be stock models as they appear in the showroom
---
---
Rules
Trim and variant year: 2006
Fuel, either 95 RON or E10 mix.
Maximum loudness 40
Engine emissions limit: 180
Preferably an SUV or pickup body, but if you think something like a legacy outback or Audi allroad can hang in this challenge then by all means go for it.
Maximum cost: 23000
Minimum of four full size seats.
Advanced trim settings are allowed with in reason. Making parts invisible or changing the chassis shape is fine or adding shape to the tyres. Best answer is if in doubt then ask
Interiors aren't required for qfc so don't worry if you don't want to make one.
For techpool start with the base of five points in every section which is the default.
From there each slider can be moved in either direction by three points, ie a minimum of two points and a maximum of eight for each area. The total techpool must remain the same however so when taking points from one area they should be added onto another to even out the points total. Treat this almost like the stats on an RPG if you will.
---
Priorities



driveability, these cars will be driven by novices who will probably have never driven on anything more than damp tarmac in the past. They must be quite easy to drive, but also will only ever really be used at low speed on technical courses.

off road, this is important up to a point. The cars aren't being used for extreme rock crawling or adventuring so whilst they need decent off road prowess going overboard on this stat could be a detriment

comfort, the drives they will be used on will be bumpy and uneven so the chassis needs to be able to absorb the most substantial of terrain. The drivers also aren't exactly battle hardened off road enthusiasts so won't put up with a spartan interior


reliability, no point spending money on upgrading to new vehicles if they break down at the top of a treacherous hill.

fuel economy, as above really. The main benefit of a new car should be improved economy over the old V8 powered ones.

service costs, basically most of the two star priorities are based on costs, and keeping them down within reason

purchase cost, if the school doesn't have to spend their full amount of money then all the better.

design, i know this is qfc but a good cohesive design goes a long way.

safety, no one will be driving fast enough for a major crash but a strong safe car will certainly help if someone decides to drive over the edge of an obstacle

Prestige, this isn't a pavement princess so no need for something overly fancy. However the school is more likely to get clients if the cars are at least a little bit nice.
---
Inspirations
The inspirations are pretty varied from small lightweight cars to luxury suv's. Make your own mind up on what you think would be best.
Peek a boo
---
Submissions
Round opens Monday 30 January 2023 0001 UTC
Round will close Monday 06 February at 0001 UTC
Rules can and may change until the round opens so if any questions let me know, i also assume one week is the normal time frame for QFC but i'm more than happy to extend out to 10 or 14 days if people want.