With special thanks to @The_Stig_Is_A_Spy, @SpeedyBoi, and @HurtsJustALittleBit
@chiefzach2018 and @kookie present:
On June 10, 2023, hundreds of cars and thousands of fans will descend on the Circuit de La Sarthe in Le Mans, France, for a very special event: The Race of the Century.
It's been a hundred years since the first running of the iconic 24 Hours of Le Mans, and although it has seen many legendary eras of racing in those 100 years, we are now entering a new golden age of endurance racing. The new LMH and LMDh cars making up the top Hypercar class have already proven to be quite successful in delivering exciting racing whilst having much needed variance and uniqueness in their forms and philosophies. They will be from a myriad of prestigious manufacturers such as Ferrari, Cadillac, Porsche, and Peugeot - all looking to challenge Toyota for the elusive top spot of the podium.
In the lower class, it will be the final 24h of Le Mans for the long-lived LMGTE class, which will be replaced by the incoming LMGT3 class next year. These are the cars that you would see win on Sunday and buy on Monday - provided you have the funds to afford a Ferrari, Porsche, Aston, or Corvette of course!
---
Enough waffling - what is this about?
Given the large amount of interest for the Geneva to Le Mans (LMH) challenge, I- i mean, we have decided to launch the second part of our Le Mans-themed challenges: our very own Automation version of The Race of the Century.
This will be a design-only competition, so no complicated engineering regulations to follow here. However, there are still rules to follow, so make sure to check out the document linked below.
---
So what will I be designing?
LMH (Le Mans Hypercar) cars are the flagship cars racing in the top Hypercar class of the World Endurance Championship (WEC). Current real-life examples include the Toyota GR010 Hybrid, Peugeot 9X8, and Ferrari 499P.
For this challenge, you can choose to enter purpose-built sports prototypes like the examples listed above or base your entry on road-going models like the ones made for the LMH challenge. If you choose the latter option, there is no need to submit a road car. Existing cars made for the LMH challenge are accepted here.
LMH Inspirations

…as well as some of the cars from the Geneva to Le Mans challenge.

---
LMDh (Le Mans Daytona hybrid) cars are a type of sports prototype cars that race alongside LMH cars (similar names, but different classes; don't get confused) in the top Hypercar class of the WEC. Examples include the Porsche 963, BMW M Hybrid V8, Cadillac V-Series.R and Acura ARX-06.
These cars are strictly sports prototypes and therefore have much more traditional prototype shapes than LMH cars. They are also simpler and cheaper, using the chassis from a selection of 4 suppliers (not made by manufacturers), a spec hybrid system, and a common wheelbase of 3148 mm.
LMDh Inspirations

---
GT cars are grand tourer race cars based on production models. As mentioned above, the current class of GT cars in the WEC is LMGTE, but they will be replaced by LMGT3 starting in 2024. Examples include the Ferrari 488 GTE and 296 GT3, Porsche 911 RSR / GT3-R, Aston Martin Vantage GTE / GT3, and Chevrolet Corvette C8.R / Z06 GT3.R. These cars are most related to their road-going counterparts and therefore share engines and body shapes.
For this challenge, you can choose to enter GTE-spec cars or GT3-spec cars, which both fit the regulations here. The differences (at least those that matter for this challenge) are fairly minimal, but the main one is that GTE cars are faster. For a more in-depth look at the differences, you can read this article.
GT Inspirations
---
Recommended Mods For Detailing
Duchemin Racing Tires (exclusive tyre supplier of the ROC)
Nimbus Sans Typeable Text (for racing numbers)
NOTE: Please do not use any bodies from the Legacy Car Bodies pack as we do not have that mod installed.
---
How will my car be judged?
This will be judged unlike the last challenge - this time, there will be open design evaluation with coordinated judging for openly decided conclusions. That's right, it's crowd-sourced judging!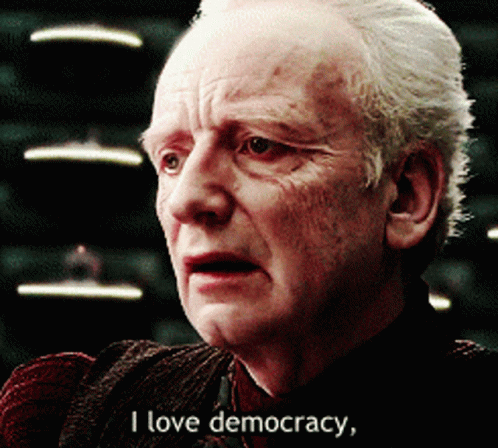 Each car will get a set of standardised pictures to prevent any bias from differing photography skills or sneaky angles to hide sketchy sections of design. If the car has an interior, there will be two standardised shots of that as well.
There will be five categories for judging - Design, Livery, Realism, Creativity, and Presentation.
Each category will be on a scale from 1 to 10, for a total of 50 possible points for each car. From there, the winner will be decided. And no voting for yourselves!
---
The challenge will open on
April 14, 2023, Anywhere on Earth
Until then, please comment any concerns or suggestions so that we can iron out any kinks before we get started.
---
Can I get feedback before I submit?
Of course, we plan to have roasting feedback sessions for entrants to hopefully benefit from our thoughts on each car. (though keep in mind, the voting audience may not think the same way we do!)
To hopefully avoid any rush, the feedback deadline is set roughly a month before the submission deadline.
May 10, 2023, Anywhere on Earth
You can submit pictures of your car for feedback anytime between the opening of this challenge and the feedback deadline, and we will try our best to get to your car as and when we can.
For best results, these pictures should be well-lit and give us a good overview of your design.
---
When and what should I submit?
The deadline for submissions is set for the scrutineering period at Le Mans:
June 5, 2023, Anywhere on Earth
To submit, you must:
Make a presentation post in this thread. Remember, it's part of the judging!

Send your .car file(s) to the hosts (@chiefzach2018 and @kookie) via forum DMs only.
After the submission deadline passes, we'll check for any bins, then compile those that passed into a Google Form, which will remain open for a week to decide the people's choice. If all goes well, the winner will be decided by the time the flag drops at Le Mans.
---
Finally, one important question:
Should we, the hosts, be allowed to enter our cars into this challenge as well?
There should be no conflict of interest as it is completely crowd-judged, and obviously we won't be giving feedback on our own cars, but as it may be controversial we would like to get your thoughts.
Should the hosts be allowed to enter their own cars into this challenge?
---