ARM 7 – BUICK GNX, CLASSIC VILLAIN CAR
---
GENERAL ARM RULES
Automation RestoMod (ARM) is a challenge series focused on taking older, preferably real cars and restomodding them. The criteria for modding are provided by each host, and vary Chapter to Chapter. For a more in-depth description of the ARM vision and to get a feeling for the flavour the series so far, please read through the previous Chapters. Welcome to Chapter **seven**.
---
THE CAR FOR THIS CHAPTER
For this round you are provided with a 1987 Buick GNX. This Grand National Experimental car is considered the last true musle car and was able to beat contemporary Ferraris and Lamborghinis in 0 to 60 and even a F40 on the quarter mile. This menacing car is the performance version of the normal Buick Grand National and has a V6 Turbo as well but tuned to 300hp by McLaren, 55hp more than the normal Grand National. Torque climbed from 355 to 420 as well. It has been chipped and injection was less rich, turbo was boosted to 16.0 psi, and many improvements all around like low-restriction exhaust and dual mufflers. Tires were improved as well, but the speed limiter was not removed. Only 500 were ever made and it was available in any color, as long as it was black. See more info here: Buick Regal - Wikipedia
---
THE CLIENT
Julio Jimenez is a screenwriter and director, well, an aspiring one. He grow up in south Texas with his family in a rough neighborhood. He had it hard, with gangs and turfs all around. However, he was able to get out of this hell and made it to the city of angels. He always loved movies and decided to do what everyone in L.A. does - sit in a cafe and write screenplays. He tried many different projects and pitches, unsuccessfully. As a true petrol head, many of his ideas and scenarios centered around cars.
Much to his surprise, he was able to find a producer for his latest pitch- Flixnet! They were looking for more classic content around cars, because they did not have enough on their streaming platform. He's even got a budget now and a crew. His screenplay is a hodgepodge of typical movie tropes, but seemed coherent enough to get funding. His first real project. Sure, it's gonna go direct to Flixnet, but still it was super exciting for Julio!
Probably the main reason for his success was the central piece of his story - a villainous gang leader driving a modified Buick GNX. When it came to market, the GNX was right in the middle of the Star Wars craze and 16 years old Julio remembers dreaming about the Darth Buick, the V6 turbo dark side to the V8 light side.
As part of the deal, Flixnet will provide a old banged up GNX and a budget to restore it, but Julio will have to deal with the restomodding. Flixnet gave carte blanche to build the villain and car personas - the car is really the centerpiece of the story, even more so than the villain itself.
Julio sees many possible options and he's really not set on anything yet - he wants creative ideas. The setting of his B movie is always a moving target, could be early 90s LA or Texas, or 2030 New York. The Villain could drive a gang cruiser, a lowrider, a hightech street racer or a menacing modernized GNX. The bad guy could come from the streets or be a ex-cop/military. The car is a status symbol and must exude power, but can do so in many ways.
Julio decided to let all those details up to restomodding firms willing to look at the project, to give them carte blanche as well. Julio is adamant that the car will define the villain and the setting of his B movie.
Oh, one more thing, Julio will be able to keep the GNX after the shoot. He can either sell it at an auction afterward or use it as he needs a car. It will depend on the mods done and the perceived value and uniqueness. Clearly, authenticity is not the most important aspect here, but it must look like a GNX and be recognizable for it to retain any value.
---
HOW THIS WORKS
Download this .car file:
ARM7_-_yournamehere_-_CLONE_THE_MODEL_Buick_GNX_.car
(34.7 KB)
IMPORTANT: This car requires one mod for the grills: Znopresk Aircooled Grill 4.24 (Steam Workshop::Znopresk Aircooled Grill 4.24)
Note: This car gets nowhere near the real car performance/stats unfortunately, especially 0-60 with a 4-speed slushbox. You should be able to do much better during restomodding.
Optionally download this track: Auto Club Speedway, Fontana, CA, USA
(Note: I will test performance on it)
Import the car into Automation.
Clone both the CAR MODEL and ENGINE FAMILY.
Open the car model, and swap the engine to the cloned one if you plan to use the original GNX engine. Otherwise start new engine project for the car.
Forward year on both car model and engine family to 2020.
Set the names according to this standard:


Engine Family: ARM7 – [forum name]
Engine Variant: [engine name]
Car Model: ARM7 – [forum name]
Car Trim: [car name]


Start modding.
When finished, export car and PM your cloned and modded .car file back to me.
Sit back and wait for results.
If you have trouble with cloning or don't know how to do it, please watch this tutorial video. It will save me headaches when importing your car, and will save you getting binned: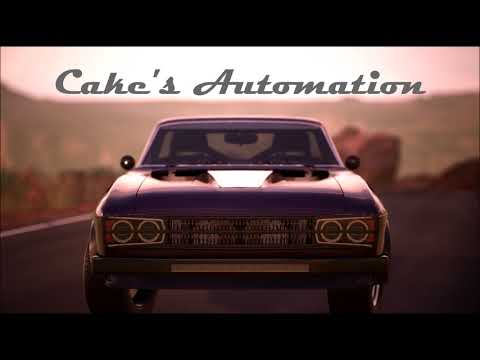 ---
RULES
For this Chapter, you may not change the body type.
Do NOT change cabin morphs, but you can play around with any other morphs, including wheel arches. You are allowed body moldings and 2D/3D fixtures to alter body shape and cabin.
Do NOT change chassis type, chassis material or chassis quality.
You may change panel material, engine orientation and suspension type, but it does affect Authenticity.
You may bore out and/or increase stroke of the engine up to 4.5L (in the variant tab). This kind of work comes with a $3000 penalty added to your total cost (for either or both), but no Authenticity penalty.
You may swap out the engine to another one, but with a sizeable penalty as numbers matching is important for Authenticity. Some swaps are more advantageous than others. Since the GNX uniquness vs typical muscle cars was it's V6 Turbo, going with a V8 might be less interesting here. If swapping it out to a unique engine would probably serves this better and might be worth it. If you want to retain number matching for Authenticity, do NOT change any engine family tab values. Otherwise it will be considered an engine swap. Any kind of swap comes with a $3000 penalty added to your total cost.
You may change the fuel injection mechanism for a slight Authenticity knock, but no extra cost.
Do NOT swap to a V16.
Do NOT exceed 150 ET for the engine.
Do NOT exceed 120 ET for the car.
Do NOT exceed a final cost of $45,000 ("Approximate Cost" shown in Detail Stats).
Do NOT have worse than 18.0 l/100km fuel economy
Do NOT have more than 100kg of front effective downforce, and more than 250kg of rear effective downforce (Test Track Tab)

Do make sure to use unleaded fuel, 98 RON or lower.
Do have ESC installed.
Do have at least two full seats in the front row.
Do have noise levels below or equal to 60.
Do have a 3-way catalytic converter.
Do make sure to forward the year on everything to 2020.
And again, please please please make sure everything is cloned properly, and cloned or new engine swapped in (see above).
Feel free to develop a background for the car - while it won't give you any scoring advantage, Julio would be appreciative and might sway him as a tie breaker.
Failing any of these requirements will lead to an instabin. Please double-check your work before submission!
---
JUDGING CRITERIA
UNIQUENESS & CHARACTER: You want to make the car recognizable and it must have character. This can either comes from the styling, the interior, the engineering or preferably all three. This is not a Ferrari with carbon ceramic brakes and latest tech. It still is a unique late muscle car and its character should be built on that. It must also define it's villainous driver.
COMFORT: All-day shooting with the car in many scenes means that the villain actor/stuntman will be quite happy to sit comfortably - in this case, being comfortable is more about seating and suspension than the latest and greatest HUD.
AESTHETICS: Julio is looking for a very striking car, one that evokes some villainous characteristics. Styling is thus paramount to this build, it must look good and well put together - it is going to be a star afterall. Interior is important here as well.
AUTHENTICITY: Remaining authentic to the original car components can bring a sizable bonus in terms selling price at an auction - this means number matching engine and original components. However, not a top priority here.
DRIVABILITY: As it will be used for filming, it must actually be quite drivable around the set.
LAP TIME & PERFORMANCE: Some scenes will be shot at the California Speedway (formerly the Auto Club Speedway). Since this is a muscle car and was renown to beat exotic Italian purebreed, doing well on the oval, 0-60, quarter mile and such is expected of this car - no so much on a technical track tho.
RELIABILITY & SERVICE COSTS: Julio wants to keep delays to a minimum and operation costs down as much as possible.
SAFETY: It might be a good thing to keep safety in mind, considering this is a pretty rookie crew most likely shooting car stunts.
SPORTINESS: It goes without saying, but this was a performance car so sportiness is still important, but this will never be a race car in any way.
PRESTIGE: Prestige is less important for this build. It will come more from the look and character than engineering prestige, but still important to keep some of it.
FUEL ECON: It is interesting to keep fuel costs down during filming - the car might be idle a lot as well so a low RPM efficiency might be preferred.
OTHER STATS: Use common sense, and don't make it worse than the original! They all can be used as tiebreakers, and some might tie in more to the brief than others and be desirable. Pay attention.
---
Some inspiration to get your creative juices going







---
Rules will be open for debate until 23:59 (11:59 PM) EST May 14th.
Submission deadline is 23:59 (11:59 PM) EST June 6th.