TMCC16: Sensible Speed
Go Go Drive! (Japanese: ゴ・ゴ・ドライブ!) is an automotive video magazine founded in 1984. The program is focused on car reviews and consumer advice, along with vehicle maintenance, coverage of automotive events, and the beloved races around Tsukuba Circuit which form a part of the car reviews. Go Go Drive! is produced by Houshou Studios and is distributed on home video in addition to being aired on television.
For the July 1996 issue, Go Go Drive! is planning to review mid-size sporty station wagons to find out which is best. They are not looking for full-on sports cars with a large boot, but rather a family car with sporting characteristics that the viewers (and the market) would tend towards.
Thus, your task is to create a car that can satisfy these demands and hopefully be chosen as the best sports wagon in the market (circa 1996).
---
Rules:
Trim
Model year ≤1996
Trim year 1996
Auto/adv. auto only
Max Price: $38000
Max trim ET: 135
Min. wheelbase: 2.6m (rounded to the nearest 0.1m)
Max. wheelbase: 2.8m (rounded to the nearest 0.1m)
No semi slick tyres
Must have at least 5 seats
Must be an estate/wagon
An interior is not mandatory but will greatly boost your score
Interior must be RHD if the car is Japanese
Engine
Family year ≤1996
Variant year 1996
Max engine ET: 140
Maximum loudness: 35
At least one muffler required
Catalytic converter required
Unleaded fuel only
98 RON/93 AKI maximum. Japanese fuel is either regular or super with no in-between. You can tune for lower grade fuel but it offers no competitive benefits.
No V16s
Naming Convention
Model/engine family name: TMCC16-(your forum username)
Trim name: name of your car
Variant name: name of your engine
---
Priorities





Looks/Aesthetics
A bit of design flair and panache go a long way, obviously. No one wants to buy an ugly car unless it's old and it has gained some kinda cult following. The same goes for the interior. Also please paint the license plate black plastic. It's not mandatory but it would be greatly appreciated.
Drivability
Yes it's a sports wagon. But in the end, it's a family car and so it must be easy to drive. For this reason, manual transmissions are banned and LHD interiors will be placed at a severe disadvantage.
Comfort
Again, it's a family car. Whoever buys one may occasionally want to do some sporty driving but they don't want to rattle their bones to dust on their way to work.



Sportiness
Something that can pull and turn better than the average wagon is great but it's not like the car needs to beat lap times at the Nurburgring or do 1.5g on the skidpad. Again, don't sacrifice too much comfort and drivability for the sake of sportiness.
Practicality
It's a wagon, so it has to be more practical than a sedan. It has to fit a typical family's groceries and also camping equipment for the occasional weekend geteway. Just make sure that the car has adequate cargo volume and load capacity.


Safety
You wouldn't want your car to disintegrate after bumping into a shopping cart now, won't you?
Running Costs
Running costs include the reliability, service costs, fuel economy, and annual taxes payable for the car. A sports wagon might need more maintenance than a regular one, but it should still be a dependable family vehicle. For taxes, I will only take engine displacement tax into account. The bigger the engine, the more you pay. There's a reason why most Japanese cars in Inspirations tab have engines no larger than 2.0l or 2.5l. Details on tax are available in the drop-down menu.
Japanese Tax Brackets

Japanese Engine Displacement Tax Brackets, in JPY

Japanese Engine Displacement Tax Brackets, in AMU (Automation Money)

| Displacement | Annual Tax (in AMU, assuming that 1JPY = 0.01339AMU) |
| --- | --- |
| under 1-litre | 395.01 |
| 1.0-litre ≤ 1.5-litres | 461.96 |
| 1.5-litres ≤ 2.0-litres | 528.91 |
| 2.0-litres ≤ 2.5-litres | 602.55 |
| 2.5-litres ≤ 3.0-litres | 682.89 |
| 3.0-litres ≤ 3.5-litres | 776.62 |
| 3.5-litres ≤ 4.0-litres | 890.44 |
| 4.0-litres ≤ 4.5-litres | 1,024.34 |
| 4.5-litres ≤ 6.0-litres | 1,178.32 |
| Over 6-litres | 1,486.29 |

Price
Cheaper is better but don't make it cheap.
---
Notes
CSR realism is expected. If anything is too min-maxxed or out of the scope, it will be binned. Be sensible, like the title of this round.
Value is important. If a $28,000 car can do the same job as a $38,000 car, the production team will obviously go for the cheaper car.
This round will be run on the LCV4.2 open alpha
---
Inspirations
Gallery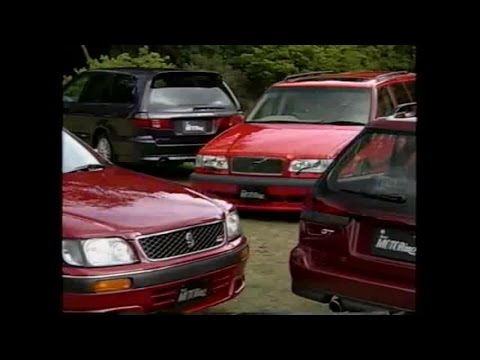 ---
Submissions
Submissions will open on Saturday, 19th February at 0.00 SGT (UTC+8). The rules will be open to deliberation and subject to change until then.

Submissions will close on Sunday, 13th March at 0.00 SGT (UTC+8).

Due to the unstable state of 4.2, resubmissions will be allowed should there be an update that tampers with the cars' stats. If no such updates happen, however, there will be no resubmissions.
Good luck, have fun, and may the best car win.