Previous round (round 10): TV & Movie Car Challenge (Round 10): Low Skill and Fast Cars [Results!]
Premise: TV and Movie Car Challenge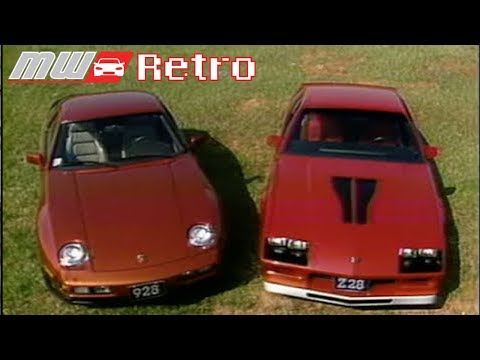 @Vena.Sera423 and @66mazda proudly present the following competition to this distinguished community:
Show: Velocity
Episode: The Mainstream Super-Sedan
1988
Lexington, Ohio
Mid-Ohio Sports Car Course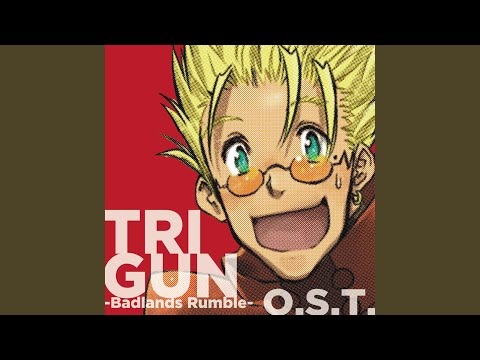 "For the Spirited Driver in All of Us"
A 1988 BMW M5 (E28) pulls up and both hosts exit the M5 and have a short conversation about the car.
(Vince.423)- "Hello there and welcome to Velocity!"
(66Vincent) - "We all know that the BMW roundel commands prestigious respect among Americans, and it shows when nearly every other car company has tried to compare themselves to BMW's formidable engineering, with few succeeding. BMW cemented their legacy in the performance renaissance of the 80s when they shoehorned the legendary 3.5L inline 6 that once powered the M1 in the 535i, creating the M5, the world's first super-sedan. When we first reviewed it, its combination of subtle, stealthy styling, revolutionary performance, and exclusivity led us to call it the "best sports sedan in the world." 4 years later, few 2 doors, let alone any four doors, can match what the M5 brings to the table. It is the epitome of what BMW stands for, bringing 4 door practicality and sports car performance with pure engineering."
(Vince.423)- "With a msrp of over $51,000, it should be the best sports sedan in the world. And with more manufacturers taking interest in 4 door performance, we inquired on how close you could come to the supercar beating performance of the M5 with a sports sedan the average enthusiast can aspire to …"
_______________________________________________________________________________________
Yep
It's a David vs. Golaith match
You will be tasked with providing a suitable car that can go toe to toe with the M5, at around 1/3 the cost.
Velocity is a theoretical performance an motorsports oriented sister publication of Motorweek, using a similar TV format, and sometimes sharing staff, cars, and events together. With topics such as car reviews, modification tutorials, motorsports coverage, competitions, and much more, it is a major name in the car magazine and TV show world.
The typical car review mirrors the motorweek format, with a brief overview of history, comments on styling, comments on wheels and tires, comments on build quality, basic specs of and comments on the engine, acceleration test, 1/4 mile test, comments on the transmission, comments on ride, slalom test, 55 mph evasive maneuver test, braking test, comments on EPA ratings, real-world mixed driving fuel-economy test, comments on interior and build quality, pros, and cons.
________________________________________________________________________________________
Basic rules:
1988 trim year
From past experience, this should be a pretty lore friendly year.

4 door sedan or liftback/fastback body style
Please don't submit a wagon. VERTICAL TAILGATES/TRUNKS ARE BANNED IF YOU SUBMIT A HATCHBACK. If you submit a hatchback your car will receive additional visual scrutiny.

At least 4 full seats
Please…it's a sedan/liftback/fastback.

2.6-2.9 wheelbase
No boats or flies please. Normal rounding rules apply here.

Max: 135 et for trim, 140 et for engine

Trim price soft limit of $35,000, hard limit is $40,000
Isn't that the whole point of this comp? lol
Also, if you go past the soft limit, it sure as hell has to be worth it.

No race engine parts (excluding race exhaust). No V16.
Please or I'll shoot you on sight.

86, 90, 93 aki fuel only (91, 95, 98 RON)
tbh I would have allowed 87, 89, and 91 as the US mostly gets 87, 89, and 93 (some states use 91 in place of 93, and some areas use even lower octane fuels (mostly high altitude and rural areas)) but it allows for too much stats cheesing. Also please note that this is a performance sedan competition.

Three way catalytic converter or better
Emissions laws.

Max engine noise: 40
Also a law.

CSR style realism
You should understand this.
________________________________________________________________________________________
Criteria






Sportiness and general performance stats
Transmission choice
Automation Test Track time
Drivability
Comfort
Design
Functionality of design
Interior design
Realism of engineering
Cost
Not focusing on one specific stat
How the power and torque is made, including dyno curves





Safety
Reliability




Fuel economy
Fuel octane choice
Service costs



________________________________________________________________________________________
Special Rules
Planned start of submissions
Saturday, October 3, 2020
Time zone: PDT

Planned end of submissions
Sunday, November 1, 2020
Time zone: PDT

Submission messages regulations
PLEASE SUBMIT TO BOTH ME AND VENA (ADD BOTH OF US AS RECIPIENTS OF THE SAME MESSAGE). ONLY DISCOURSE IS ACCEPTED (NO DISCORD)
AFTER I CONFIRM THAT I RECEIVED THE SUBMISSION/CHANGES, DO NOT EDIT ANY EXISTING MESSAGES, DO THE FILE SWAP TRICK, OR MAKE MORE THAN ONE SUBMISSION MESSAGE. IF YOU NEED TO MAKE CHANGES, REPLY TO YOUR EXISTING SUBMISSION MESSAGE AND WAIT FOR CONFIRMATION. THIS WILL APPLY TO ALL REGULATIONS BELOW

Naming convention
Car model/engine family: TMCC11 - (discourse username)
NOTE: THIS IS SYMBOL SENSITIVE. IF YOUR NAME HAS A SINGLE MISSING DIGIT/SYMBOL, THEN IT WILL BE AN AUTOMATIC DISQUALIFICATION FOR YOU
However, if you submit it before the deadline, and get the name wrong, then I will give you as many attempts as needed for you to meet the naming regulations. This also means that you are allowed to submit as many times as needed before the deadline.
Ask this question: if you copied your username from the .car in game name, and pasted it in discourse with the @ function, would discourse suggest your name and your name only?
Car trim: Your car name
Engine variant: Engine name
Interior design
When you submit your car file, you must specify the interior of a period-correct car you wish to emulate.
IF AN INTERIOR IS NOT SPECIFIED, THEN YOU WILL GET AN AUTOMATIC DISQUALIFICATION
The interior specifications should be on the same message chain as the .car file submission (eg. you can send the interior as a response to your .car file submission if I confirmed your submission without interior specs, or include interior specs with your .car file message if you plan to send them both at the same time).

Forum post
You must post at minimum a picture of your car and the car name. But please note that the lore you put in that post will influence our reviews, so please put them in. Ads and photoshops will be much loved.
IF THERE IS NO ACCEPTABLE POST IN THIS FORUM FROM THE CREATOR, THEN THEY WILL GET DISQUALIFIED
You will get a reminder three days before the due date.

Transmission feel
Motorweek and Velocity have extensive sections on transmission feel (for cars with manual transmission). To simulate that, we will take into account peak power and torque, and the 3 core stats of drivability, sportiness, and comfort. Yes an equation will be used. Please do not stress much over this, it's mainly there to add an extra level of realism. So while this stat will matter and can be used to determine who passes and who does not, your other stats will matter much more.

Other notes
Everything not specified in this rulebook is fair game. However we reserve the right to change rules at any time.
Now to be honest, we will remind you. In addition, when submissions start, changes will be minimized.
I will notify and try to help you to the best of my ability if any rules are broken before the submission due date. Do not hesitate to ask questions. We are here to help you.
If there is a technical issue right before the deadline, then due date extensions (grace periods) can be negotiated.
________________________________________________________________________________________
Performance benchmarks







Cost conscious performance benchmarks




Enjoy and have fun!