TMCC14: Great Balls of Fire
Important note: Given that any cars made in the open beta build (4.2) won't be compatible with the latest stable build (4.1), I will be using the current stable release for this challenge.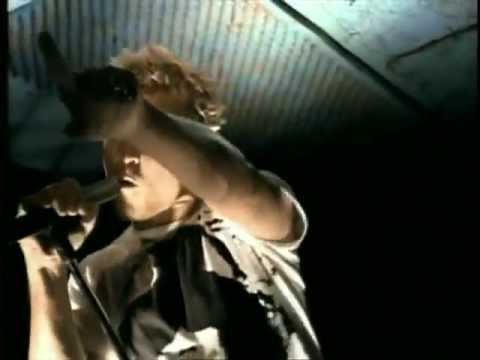 Background
April 1995 - After several years of negotiation, filming of Fireball III: To Hell And Back, the long-awaited third film in the Fireball Tour film series, is finally underway. Its premise is about a winner-takes-all, no-holds-barred, cross-country open-road race from Los Angeles to New York and back for a $10 million dollar prize. There is just one small problem: the main character, T.L. Palmer, doesn't even have a car assigned to him yet. Not only that, but it should be a fast and stylish two-seater that can also handle the turns. And it should also be the right size as well – not too big or small. Another consideration is that Mr. Palmer has a generous, but limited budget, and on top of that, his car should look mechanically stock. The filmmakers' list of priorities for the star car is as follows:
Major Importance



Aesthetics and Prestige - Generally, if a car looks right, then it is right, and a flashier car will also make the film more attractive to any potential viewers.

Performance - The car definitely has to be fast enough for Mr. Palmer's needs, not just in terms of acceleration, but also top speed.

Handling - The car must also be agile in the corners - an asset when performing tricky maneuvers - and capable of stopping quickly from a certain speed. Not only that, but the brakes must not have too much fade, which can be detrimental to overall performance.
Moderate Importance


Drivability - The film crew has hired some highly skilled stunt drivers to handle whatever cars will be evaluated, but won't accept anything that's too much of a handful.

Safety and Reliability - With so much potential for disaster if things go wrong, the last thing the film producers want is a deathtrap, nor do they want too many breakdowns on set.

Comfort - The stunt drivers will be spending lots of time in each car, and they don't want to climb out feeling too exhausted - this is essentially a fast-paced road trip movie, after all.
Minor Importance

Offroad, Utility, Practicality - Mr. Palmer will be driving almost entirely on paved roads, and won't have to carry much stuff or more than one person with him.

Fuel Economy - This was not a strong point of sports cars for the era; even so, make sure the fuel consumption figure isn't too excessive.
Trim and Engine Requirements
Trim and variant year must both be set to 1995 (model and family years can be older)
2-door coupe (not convertible) body style required (this includes 2-door sedans and 3-door liftbacks).
2-seater, 2+2 or 4 full seats only (although the director prefers the former). Additionally, the seating arrangement should be appropriate for the body choice.
No race car bodies permitted (i.e. open-wheeler, Le Mans Prototype, or NASCAR bodies). The EV1, Speeddemon_CCP or RuCmpct90s mod bodies are also banned for being too slippery, out of place, and generally broken, respectively. No meme cars either.
Wheelbase must be between 2.45m and 2.75m inclusive.
No cross-ply, off-road or semi-slick tires.
Speaking of tires, their width (not diameter or profile) must not be exactly divisible by 10 (i.e, the last digit must be 5).
Longitudinal front- or rear-engined, or mid-engined (either transverse or longitudinal) RWD configuration, with manual transmission only.
Except for partial or full carbon fiber panels (or chassis), any part that reduces production efficiency is fair game.
At least standard 90s safety required (to reflect the fact that a driver's side airbag was mandatory for all US-market cars in 1995).
Maximum ET: 135 (trim), 180 (engine).
Maximum price: $60,000 AMU (soft limit), $65,000 (hard limit).
Three-way catalytic converter required.
Fuel must be unleaded, with a maximum grade of 95 RON (premium).
No race intake or headers.
Maximum loudness of 45.
No V16 engines (I don't have a key).
Inspirations
Notes
Be sensible and realistic with your design and engineering. Anything that isn't period-correct for the era (or is min-maxed) will be treated with at least some suspicion at best, and instabinned at worst.
A detailed interior is highly recommended, though not required.
Traction control is allowed; however, the stunt drivers will turn it off for some of the driving sequences.
The director prefers naturally aspirated engines for their superior throttle response, but knows a good turbocharged engine when he sees one. In other words, you can use turbos, but you don't have (or want) to go crazy with them.
Given that service costs for a mid- or rear-engined car are much higher than those for a front-engined one, I have decided not to factor service costs into the judging criteria.
A coupe that's been made to look like a convertible (or targa) will not be treated as a coupe - a solid roof will be necessary for mounting cameras during some action sequences.
Increased brake size is not the only way to reduce brake fade - you can also increase the brake cooling slider value in the aerodynamics tab.
If a cheaper car can do the same job as a more expensive one, it will be looked upon more favorably. Try not to go too far under budget, though.
Submission guidelines
Model and engine family names: TMCC14 - your forum username
Trim name: your car's name
Variant name: your engine's name
I will only accept submissions via DM on the forums (not Discord).
If everybody is OK with the rule set, submissions will open on midnight AEST, December 28, 2021 and close on midnight AEST, January 7, 2022.
As always, good luck and have fun!